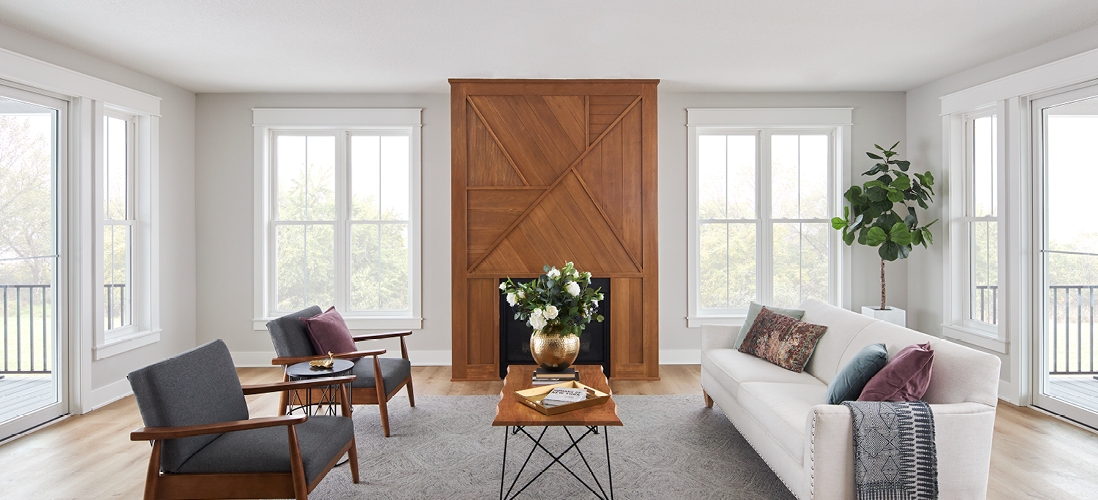 Why Choose Vinyl Windows?
Vinyl windows are high quality, energy efficient and budget friendly. Because they never need painting or refinishing, they are low maintenance and easy to care for. The vinyl formula allows for excellent weathering and color retention. With fully-welded sashes and frames, vinyl windows are strong and durable, too. The multi-chambered frames in vinyl windows help reduce thermal transfer and provide additional support to the window. Choose from a variety of colors to complement the aesthetic of your home.
Vinyl window benefits
Improve your window's strength and energy efficiency when you choose vinyl windows with multi-chambered frames. These pockets help slow the transfer of heat and provide extra support to your window.
With vinyl, you get high quality windows at a price that is easy on the budget. Vinyl is competitively priced and affordable, while offering style flexibility for any home.
Vinyl windows are easy to care for and never require painting or refinishing. They are made to last and tested for exceptional, long-lasting performance.
Shop Vinyl Windows
Pella's Vinyl
What makes Pella's vinyl different from the competition.
1
High-Quality Vinyl Formula
Pella's fade-resistant vinyl formula is performance tested for excellent weathering, durability and color retention—which means no more painting or refinishing.
2
Enhanced Safety and Security
Multichambered frame and fully welded sash improve strength and thermal performance and reduce sound transmission. Vinyl window sashes with optional performance upgrades are metal-reinforced for a sturdy and wind-resistant window.
3
Most Desired Features and Options