Trust Pella to make your job easier.
Your business is built on your reputation. And as your partner, Pella helps boost your reputation with a breadth of high-quality products, fast and efficient ordering, support from a dedicated representative, regular education, and tools to drive sales. Plus, Pella is the #1 preferred window and door brand among homeowners58 — so you can be confident you're delivering the products your customers want.
Request a Project Quote
Watch the Video

03:03

Give Your Business a Boost with The Pella Contractor Program
Working with Pella really pays off. Become a Pella Certified Contractor®, and get the marketing tools, salesmanship and customer leads you need to take your business to the next level. See how the Pella Contractor Program can help build on your success.
Discover Benefits

"Building for Success" E-Book
Regardless of market trends or world conditions, you can still set your business up for success. Pella has teamed up with over a dozen industry experts to better help you during difficult times. In "Building for Success," our new e-book, you'll learn how to generate leads, attract skilled crew members and turn more jobs — even when the market seems volatile.

Redefining Home Comfort
Give homeowners windows and doors designed to fit their life, room by room. Pella® Lifestyle Series products offer beauty and durability in an array of styles suited for anyone. And as the #1 performing window and patio door for the combination of sound, energy and value44, Pella Lifestyle Series redefines home comfort.
Get the Details
Watch the Video

00:22
Shop Class Videos
Continue your education outside the classroom. Our Shop Class Series with Fine Homebuilding® provides everything you need to keep your skill set up to date so you can offer your customers the very best.
Move Forward with Pro Talk
Our industry is constantly progressing, and with our free Pro Talk webinar series, you can catch up on current trends, new products and practices, and anything else that affects the work you do. We've got a new session coming in January, so don't forget to tune in — and check out past episodes in the meantime!
Watch Now

Product Showcase: Pella® Impervia® Fiberglass Windows
Complement home design and add to its strength and durability. This low-maintenance fiberglass can withstand some of the harshest conditions and creates a comfortable, energy-efficient space year-round. Pella Impervia windows even come in a range of popular colors so you can give homeowners exactly what they want. Casement and awning windows feature the revolutionary Easy-Slide Operator hardware, winner of the International Builders' Show 2021 Best in Show award.
Explore Pella Impervia Products
Watch the Video

02:19
Keep Craft Alive
With an ever-growing skills gap and labor shortage looming, Pella joined the #KeepCraftAlive® movement of Fine Homebuilding® to help elevate the industry through skills training awareness and scholarship opportunities for all those who hope to learn the craft.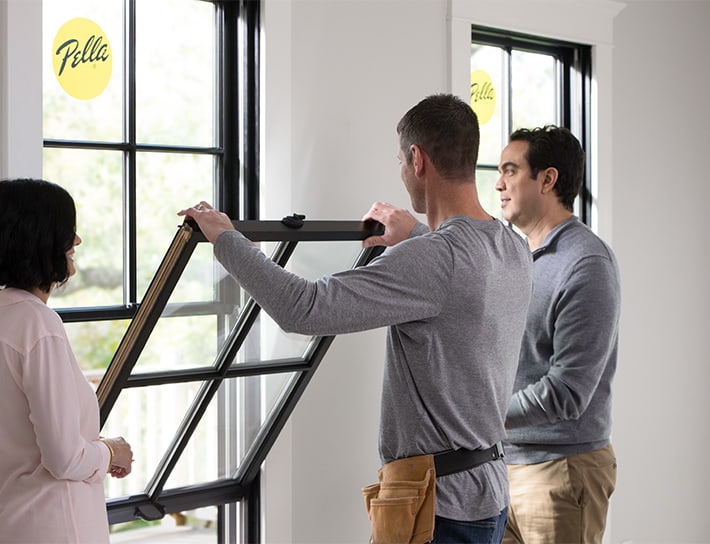 Locate a Pella Supplier
Connect with leading professionals in your area to help you price and source your next project.
Product Details & Downloads