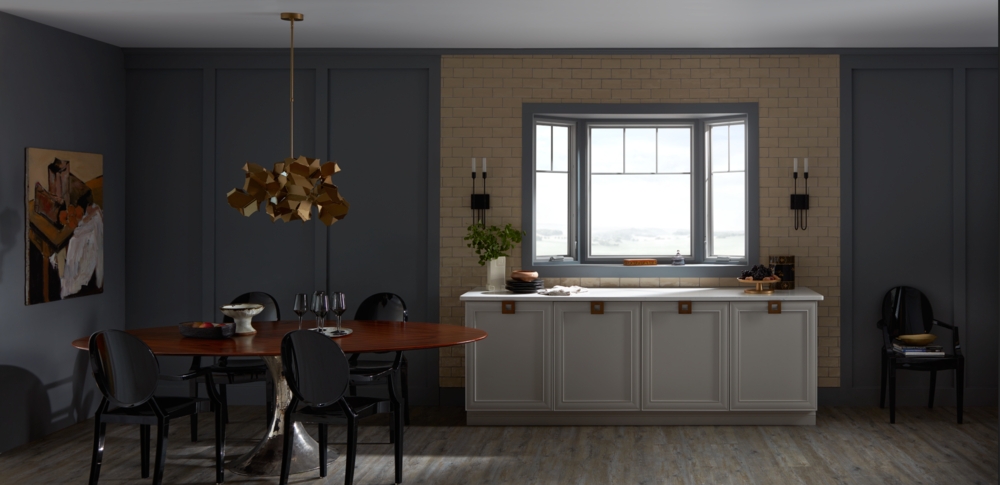 What is a Bay or Bow Window?
Bay or bow windows combine fixed and operable windows, creating a curve that extends beyond the exterior walls. Bay and bow windows maximize interior space by protruding out from a home's exterior. They also provide additional natural light and greater airflow, broadening the feel of a room with panoramic views and depth.
Bay windows are made up of three windows, typically two operable windows at an angle with one fixed window in the middle. They feature more angular lines than a bow window. For this reason, bay windows are more commonly used in transitional and contemporary homes.
Bow windows consist of four or more windows joined to form a smooth curve. Typically, the windows are each the same size and shape. Bow windows are wider than bay windows, so they work best in exterior walls or corners with 80 inches or more of space. These windows are popular in traditional and Victorian homes.
Explore product lines, inspiration and advice for bay and bow windows below.
Bay windows are also known as: bow windows, box bay windows, oriel windows
Bow windows are also known as: compass windows, curved windows
Why Choose Bay and Bow Windows?