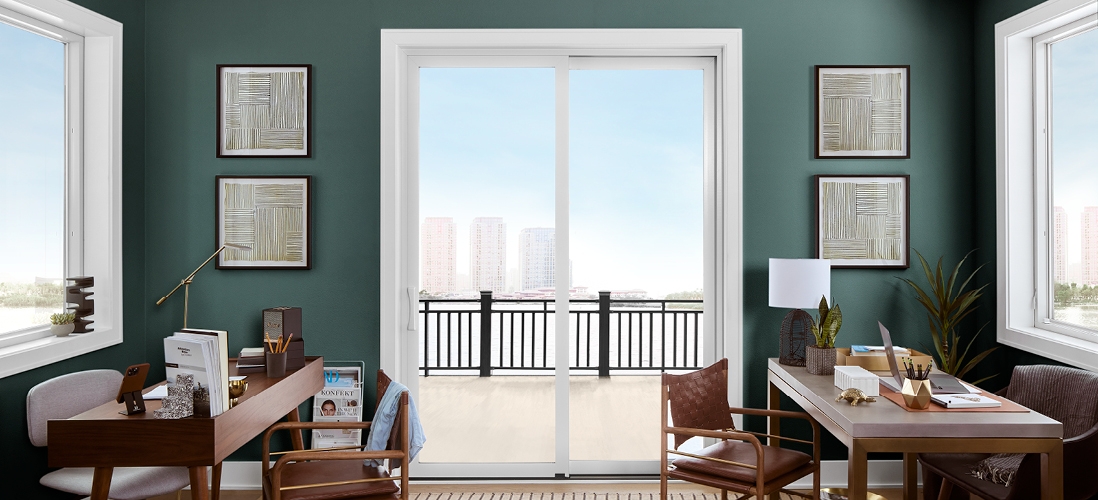 What are sliding patio doors?
Sliding patio doors are made up of panels of glass that slide open horizontally. These doors don't swing open, so they require less space to operate. Creating bright and airy spaces, sliding patio doors bring in large amounts of fresh air and natural light. With both traditional and contemporary styles, they complement any home. These doors are available in wood, fiberglass or vinyl and 2-, 3- and 4-panel configurations to match the requirements of any project or budget.
Why Choose Sliding Glass Doors?
Shop all Sliding Patio Doors