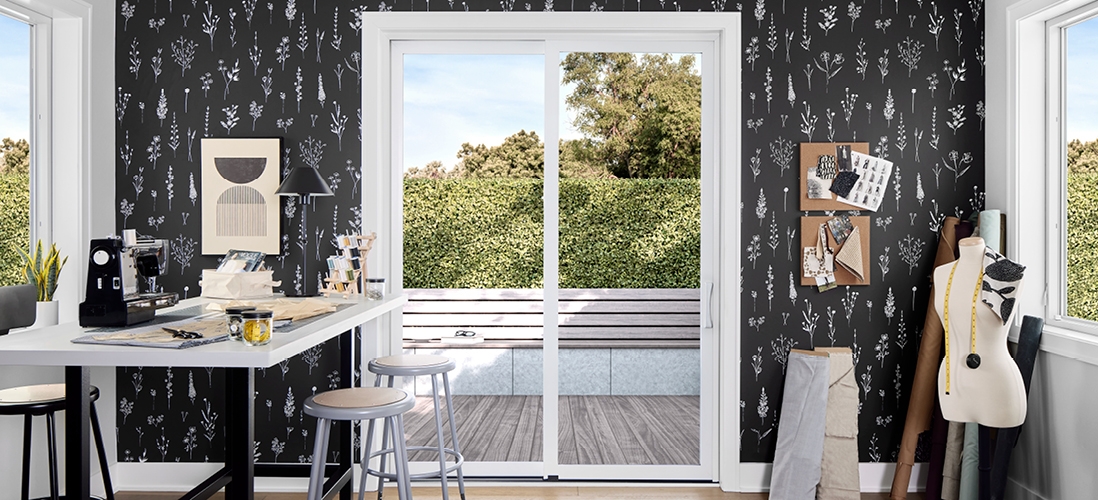 Why choose fiberglass patio doors?
Naturally strong and durable, fiberglass is a time-tested material that won't rot or corrode. Pella's proprietary fiberglass is the strongest patio door material, delivering lasting durability.61 It resists dents, bends and breaks to help keep your sliding patio doors beautiful with less maintenance. Fiberglass patio doors deliver unmatched strength and can withstand the most extreme heat and cold. The heavy-duty powder-coat finish will never need to be repainted or refinished. This makes our fiberglass a clear choice for patio doors – in all climates.
Fiberglass door benefits
Fiberglass patio doors are exceptionally strong and durable. Pella's exclusive fiberglass won't expand or become brittle like other materials, meaning these patio doors resist dents, bends and breaks.
Fiberglass is weather resistant and designed to withstand environmental temperature swings. It won't melt or breakdown like other materials can, and it's designed to resist moisture, wind, bugs and outside noises.
Fiberglass patio doors resist chipping, chalking and fading, meaning you'll never need to paint or refinish. The durable material will never rot or corrode, ensuring you keep your sleek patio door beautiful with less maintenance.
Shop Fiberglass Patio Doors
Pella's Fiberglass
What makes Pella's fiberglass different from the competition.