We're doing big things. Ready to be a part of it?
We're honored to be recognized by our team as a great place to work!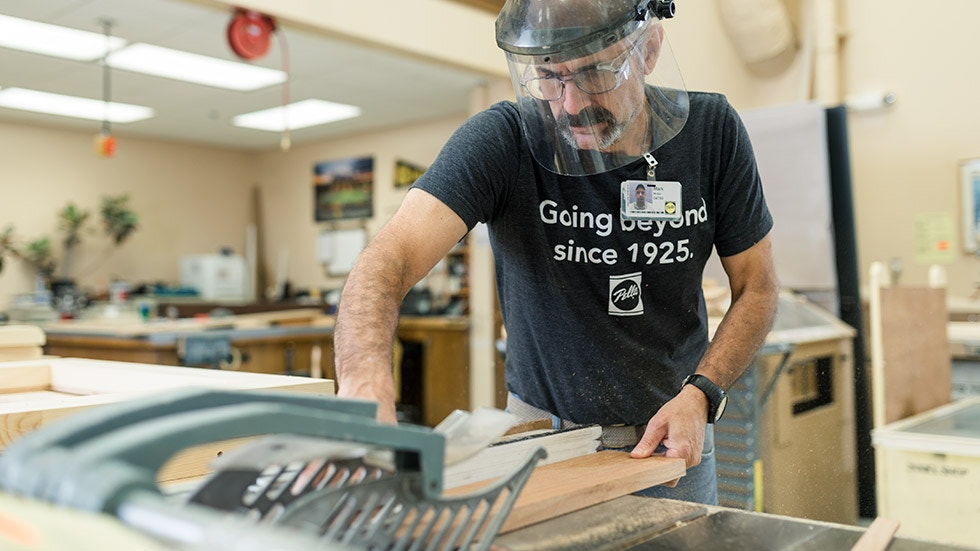 Environmental Stewardship
Protecting our environment and conserving natural resources is one of Pella's core values. By producing energy efficient products for homes and businesses and taking a comprehensive approach to sustainable manufacturing, we meet our commitment to the environment, our team members, our customers, and the communities where we operate.
Note: The information on this site is applicable to team members at Pella Corporation and Pella owned sales subsidiaries only. Not all programs may apply to all locations. If you receive an employment offer from Pella Corporation, your offer letter would specify the benefits for which you are eligible. Pella is an equal employment opportunity employer. Alternative methods of applying for employment are available to individuals unable to submit an application through this site because of a disability. To discuss reasonable accommodations, contact the Pella Human Resource Service Center at 877-444-6947 or at Pella Corporation, Human Resource Service Center, 102 Main Street, Pella, IA 50219.
Ready to innovate, create and go beyond for our customers?