We're doing big things. Ready to be a part of it?
We're honored to be recognized by our team as a great place to work!
Our founder Pete Kuyper didn't want to just start a window company. He aspired to create a place where people could feel truly proud of the job they were doing and the careers they were building.
Today we continue to live Pete's legacy to make Pella a place of pride, a place of integrity, a place that cares for and values its people and the exceptional work they do everyday. Pella is a place where everyone truly cares about the little extras. It's a way of being that sparks the Pella passion in all of us. To go above and beyond for each other, our customers, and our communities.
Pella is a place where people are empowered to share their voices and discover their best self, both professionally and personally, developing their unique talents to contribute to something much bigger than themselves. Pella is a place of passionate people who work to push beyond the ordinary, challenge the standard, and search relentlessly for better ways to deliver inspired design and exceptional detail for generations to come. And Pella is a place where we celebrate each other and share in the rewards of our successes, because we believe we are in this together.
At Pella we do the work we're most proud of.
Pella Passion

At Pella, care is not just a word – it is a legacy. It inspires us to treat one another like family and do right by our customers. It drives us to innovate with purpose, build with integrity, and relentlessly pursue a better way. Care is what sparks Pella Passion.

Empowered to be Extraordinary

We believe in our people. And that's why we empower you to develop a career path that supports your unique voice and talents.

Share in our Successes

We're in this together. Pella values and rewards accomplishments through competitive pay, bonuses and benefits. We also invest in your retirement – without requiring a match from you.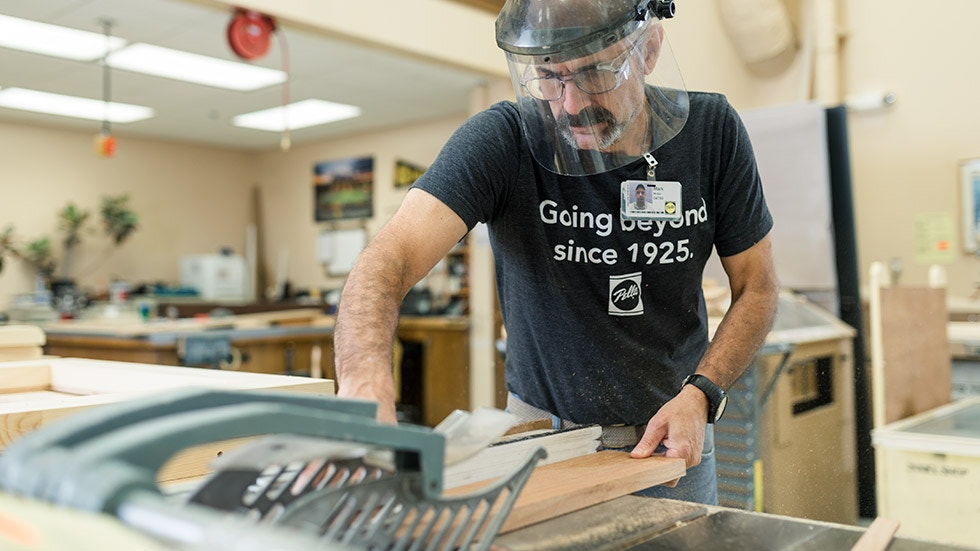 Environmental Stewardship
Protecting our environment and conserving natural resources is one of Pella's core values. By producing energy efficient products for homes and businesses and taking a comprehensive approach to sustainable manufacturing, we meet our commitment to the environment, our team members, our customers, and the communities where we operate.
Note: The information on this site is applicable to team members at Pella Corporation and Pella owned sales subsidiaries only. Not all programs may apply to all locations. If you receive an employment offer from Pella Corporation, your offer letter would specify the benefits for which you are eligible. Pella is an equal employment opportunity employer. Alternative methods of applying for employment are available to individuals unable to submit an application through this site because of a disability. To discuss reasonable accommodations, contact the Pella Human Resource Service Center at 877-444-6947 or at Pella Corporation, Human Resource Service Center, 102 Main Street, Pella, IA 50219.