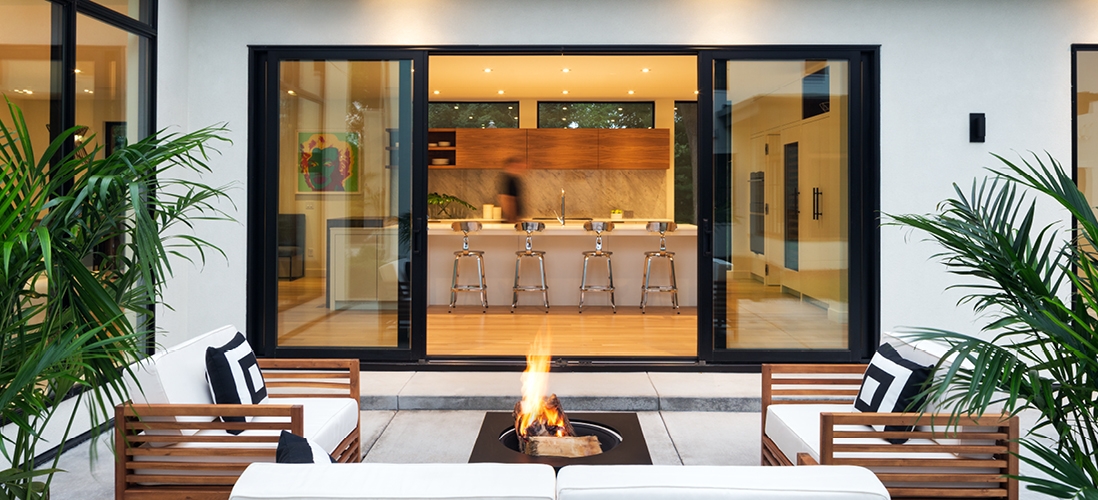 Why choose wood patio doors?
Wood patio doors offer natural beauty, warmth and design flexibility, all while providing exceptional energy efficiency. Durable patio doors offer advanced wood protection with aluminum-clad exteriors that resist fading, decay and termite damage and the effects of moisture. Exterior aluminum cladding is available in a variety of colors to match other parts of your home, offering the long-lasting durability that your everyday life demands. Offering more customization options than other materials, wood patio doors can be customized to the aesthetic you love most – traditional, historic, modern and more. Explore hinged, sliding, bifold and multi-slide wood patio door options available.
Wood door benefits
Exterior aluminum cladding on wood patio doors protects them from the elements, helping to resist fading, chalking, rot and corrosion. With a wide variety of color options available, you're sure to find one that beautifully complements other parts of your home.
The natural beauty and warmth of wood shines through when you select a wood patio door. Wood is also a natural insulator from the heat and cold, helping keep you more comfortable year-round.
Wood patio doors have the most customization options when it comes to style, design and functionality. This gives you the ability to personalize your door more than you could with other materials.
Shop Wood Patio Doors
Pella's Wood
What makes Pella's wood different from the competition.