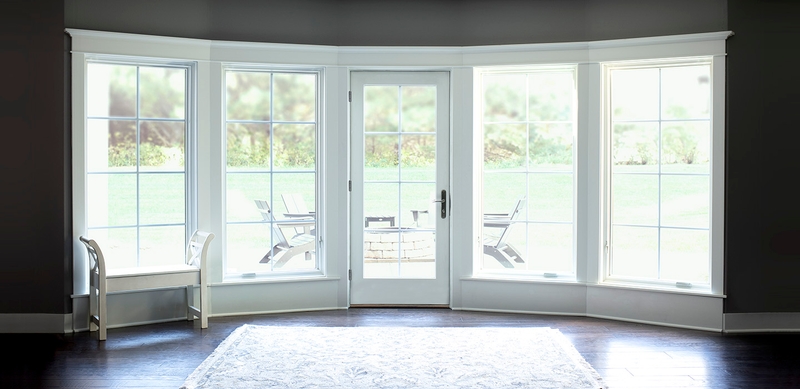 Patio doors designed for real life.
Pella Lifestyle Series
Offering durability, combined with the most desired features, performance options and innovations, Pella Lifestyle Series wood patio doors were designed to fit your life, room by room.
Explore Available Products
Redefining Performance

Exceptionally Energy Efficient
Be more comfortable in your home. Pella Lifestyle Series windows offer energy-efficient options that meet or exceed ENERGY STAR® guidelines in all 50 states.1

Better Noise Reduction
Don't let outside noises like traffic and lawnmowers disturb you. With optional triple-pane and sound control glass to deliver exceptional performance, Pella Lifestyle Series products keep your home quieter, even in the noisiest city in America.
Hear the Difference

Innovation & Style Flexibility
Complement your home's style with beautiful paints, stains and hardware finishes. Create solutions to meet real-life needs with 37 time-tested innovations, including our best integrated blinds and shades, built in security sensors and the patented Rolscreen® retractable screen.
Available Performance Packages
Find the right package for every room in your home. We've created performance packages highlighting energy efficiency, sound performance or both. Upgrade from a dual- to a triple-pane glass design with the packages below.

Performance
Improved energy efficiency and sound performance.

Energy Efficiency
Superior energy efficiency for a more comfortable home.


Sound Control
Exceptional noise control for a quieter home.

Ultimate Performance
The best combination of energy efficiency and noise control.



For the Pros
Wood Patio Door Installation & Product Specs
Find the right dual-and triple-pane products and meet the exact style needs of your consumer. Download specifications you need for combinations, installation details and accessories.
See Installation Specs
Explore Other Patio Door Product Lines