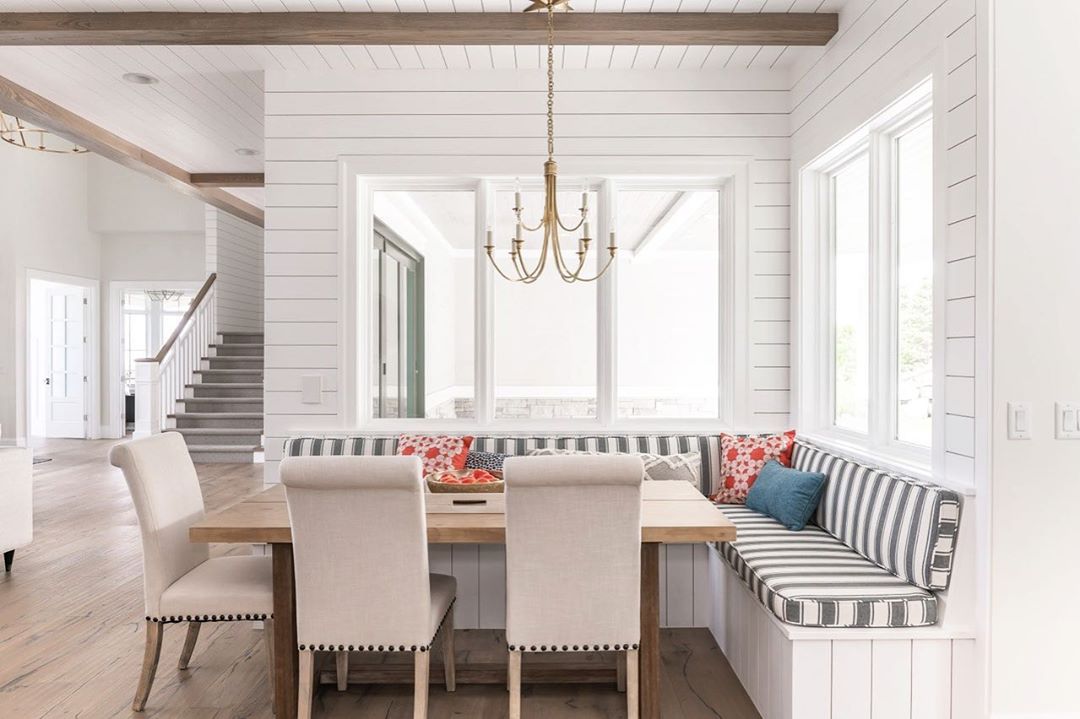 Choosing Windows for Your Home Room by Room
Each room in your house serves a different purpose — your windows should too. Learn how to choose the best window option for each room of your house.
---
Planning Your Windows Room by Room
There's a lot to consider when it comes to replacing the windows in your home. Do your windows function the way you'd like? Or are you looking for something more long-lasting or energy efficient? Deciding to replace the windows in your home provides an opportunity for you to think outside the box and do something you may not have otherwise thought to do.
To get started with choosing your new or replacement windows, it's important to keep your home's style in mind. This will help narrow down available window materials and types while staying true to your design intentions, whether that means updating or upholding your home's architectural style. Talk to a Pella expert to gather inspiration for your new windows or do a quick Pinterest search for trends relating to the style of your home.
When replacing your windows, don't forget to consider your home's environment. Where your home is on the map will play a big part in what type of windows are best suited for your region. Windows are not one size — or material — fits all. Consider temperature, altitude and climate throughout the year to determine what Pella product line is best.
Lastly, understand that windows are an investment in your home. Replacing the windows in your home can seem daunting. But, as a homeowner, it's important to consider that replacing windows can help your home become more energy efficient, likely reducing the cost of your energy bills. Upgrading your windows even lends the opportunity to boost your home's curb appeal with the variety of exterior finish options that Pella offers. Investing in strong, durable Pella windows will ensure your home stays structurally sound for years to come.

Living Room Window Design Ideas
Your living room is a gathering space for your family and friends. Often one of the larger rooms in your home, living rooms can handle big picture windows or a mix-and-match set of window types.
Think about what you'd like to get out of your living room. Would you like to be able to draw visual interest to your front yard? A large picture window or bay window would help do just that. If you're looking to let a nice breeze in, a selection of casement windows or awning windows paired with fixed windows could be an option.
Remember, your living room is one of the main focal points of your home and there are plenty of window design ideas that combine style and function. Pella offers a variety of glass options for insulation, like glass coatings and triple-pane glass that work double-duty to provide energy efficiency and unique design elements.

Custom Kitchen Windows
For many families, the kitchen is considered the heart of their home and a place where much time is spent. Adding windows to your kitchen can help add style, function and value to your home. Whether you're looking to remodel and add new windows, or just looking to replace your existing windows, you'll want to consider ease of use in your kitchen.
Casement windows are easy to open and are a great option above a kitchen sink, or a hard-to-reach space. Sliding windows are also a great choice for kitchens as they are easy to clean and operate. To protect your kitchen cabinets, look for windows that are energy efficient or add protective coatings to your windows, as this can help to reduce the risk of sun damage over time. Bay windows can be a great touch for a kitchen as well — allowing homeowners to keep an eye on kids and pets in the yard. Grow some herbs in your kitchen with a small bay window or build a breakfast nook around a large bay window.

Bold Bathroom Windows
Windows may not be the first thing that come to mind when you're thinking of bathroom design, but they provide the perfect opportunity for letting natural light in to a small space. Taking privacy into consideration, Pella has many different window types that make a good choice for a bathroom. Adding awning windows higher up on your bathroom wall provides you with natural light and ventilation without compromising your or your guests' privacy.
If you have a larger space and would like to have the option of ventilation in your bathroom, single-hung and casement windows are a great choice. To achieve more privacy with larger bathroom windows, incorporate window treatments or obscure glass to enhance the style and design of your bathroom. Built-in blinds are also an option for added privacy.

Bedroom Windows
Create a space you love by adding windows to your bedroom. Many types of windows look great in a bedroom. Double-hung and casement windows are both fantastic choices for bedroom windows. Both of these window types are operable windows, meaning you'll be able to open them to allow fresh air into your bedroom. In addition to having operable windows in your bedroom that allow a breeze, you'll want to make sure the temperature stays at a comfortable level throughout the night so you can enjoy a good night's sleep — energy-efficient windows can help with this!
Your bedroom is a private space where you can be bold and make your windows more unique. Add in custom shape windows, or choose a bow or bay window to add an extra dimension and cozy reading nook to your room. Your bedroom is a great space to experiment with design elements that you love and use various window treatments to accentuate your style.

Classic Dining Room Windows
Whether your family gathers for meals in your dining room every evening or only on holidays, make this room an inviting space for friends and family alike. Bay and bow windows are popular windows for a dining room, as they add extra space and create a focal point for the room. Selecting the right type of window will help you turn your dining room into a memorable place where friends and family want to linger over meals shared together. If you have a larger dining room, a picture window can highlight an expanse of wall space. Pair picture windows with casement or double-hung windows for ventilation.
Choosing the right window types for each room of your house can seem like a daunting task at first. The experts at Pella are here to work with you through each step of designing and installing your windows. Experience the Pella Difference today.
Window Features & Options
Explore What Pella Has to Offer