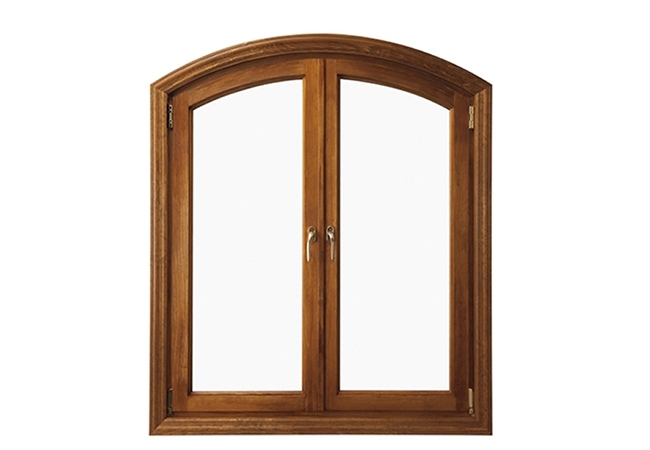 Specialty Windows
If you're looking for a window that functions differently than our standard offerings, consider one of our specialty windows for a product that is as unique as you are.
---
You might be familiar with standard window offerings like double-hung or casement windows, but Pella offers several additional window types featuring unique beauty and operation styles commonly found in fine homes around the world. These specialty windows are available with many of the design options in the Pella® Reserve™ line.
Seven Specialty Windows
Available exclusively through your local Pella distributor, the Pella® Reserve™ line offers wood specialty windows that bring beauty and character to your home. These seven window types provide special functionalities that fit with unique design requirements of custom homes or can be used to enhance the look of your space.
French Casement Window
The French casement window provides a timeless look with modern features and options. Similar to a hinged French door, a French casement window has two sashes that extend outward from the center of the window to create a wide opening. With no central post in the window frame, French casement window panels crank open simultaneously for twice the ventilation and an unobstructed view. This specialty window features our fold-away casement cranks that won't get in the way of roomside window treatments. And one easy-to-reach handle on the sill locks both sashes securely.

Push Out Casement Window
The push out casement window opens easily with just the turn of a handle and a gentle push. A push out casement window provides a lovely, traditional look with simplified hardware. This window has multiple options to better blend with the style of your home. Choose a wide wood sash frame and historical stay that holds the window open as wide as you want or choose a narrower frame to complement more contemporary windows in your home.

Push Out French Casement Window
The push out French casement window combines the double sashes of a French casement with the gentle functionality of a push out casement. The two sashes swing open from the center of the frame quickly and smoothly with a simple push. The absence of a central stile provides an unobstructed view. This window features matching handles and has traditional wide wood sash frames and historical stays that hold the window open as wide as you want.

In-Swing Casement Window
While most standard casement windows extend away from the home when opened, the in-swing casement window opens into your room instead. An in-swing casement window operates differently than a regular casement window too. Instead of turning a crank to extend open, you simply turn the handle and pull to operate an in-swing casement. This type of window is ideal for places where a swing-out sash would get in the way, such as above a flower box or next to a walkway.

In-Swing French Casement Window
The in-swing French casement window combines the beauty of a French casement window with the functionality of an in-swing casement. Featuring two sashes that pull open into your room from the center of the frame, this type of window is an excellent choice for spaces where a standard out-swing window would get in the way. Unlike two standard casement windows side by side, this style provides a wide and completely unobstructed view thanks to the absence of a central stile.
Tilt-Turn Window
Tilt-turn windows offer elegant European styling and versatile dual functionality. This type of in-swing window offers homeowners two options for ventilation. The first option is to simply turn the handle 90 degrees to swing the window sash open into your room for a clear view and a full breeze — similar to an in-swing casement window. The second option allows for ventilation with enhanced security. Simply turn the handle 180 degrees to tilt the sash in to vent from the top. Tilt-turn windows are a popular choice for egress windows, and larger tilt-turn windows can be used to connect an interior space to an exterior space like a balcony.

Hopper Window
A hopper window is similar to an awning window, except that it vents at the top and opens into your room instead of out, similar to the tilt functionality of a tilt-turn window. Typically placed higher up on a wall for improved ventilation and enhanced security, a hopper window is often placed above other doors and windows for extra light and ventilation. A great choice for basements, this type of window can also be especially helpful in spaces like a bathroom where privacy is a concern.
Specialty windows can be used exclusively throughout your home to add unique character or can be used in tandem with existing windows for one-of-a-kind window combinations. Find your nearest Pella showroom to connect with an expert and talk through our specialty window offerings to find the perfect solution for your next project.
Explore What Pella Has to Offer