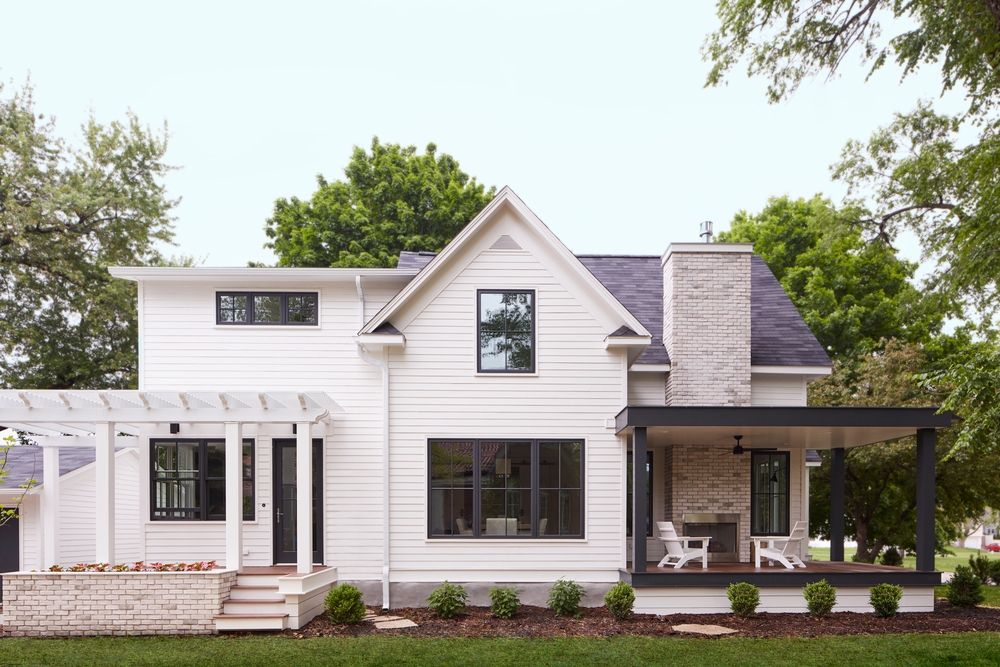 Unique Patio Door Guide: Tips to Consider
Read this short and simple guide to help make the process of selecting the right patio door for your home easier. It provides you all the information you need when selecting your unique patio door.
---
The right patio door can be a game-changer for your home's design, making the inside of your space look larger and brighter all while providing a boost in energy efficiency.
Add a flourish to your home's existing interior design with your choice of a unique patio door. Wondering what the best type is for your home? Here we'll cover it all from sliding patio doors to hinged patio doors and beyond so you can find the best fit for your unique patio space.
The Right Patio Door Material

Different patio door materials can vastly impact the style and look of your home as well as energy performance, maintenance requirements and durability. Pella's unique patio doors are available in wood, fiberglass and vinyl — each one supplying different benefits in elegance and design

Wood Patio Doors
Boasting a range of color options, finish types and paint and stain choices, wood patio doors can be customized in many different ways, offering nearly limitless ways to complement your home's individual style and décor. Crafted to stand the test of time, wood patio doors are durable and beautiful. Wood frames serve as natural insulators, meaning wood patio doors could be the perfect choice to meet your energy efficiency goals.
Plus, Pella® EnduraGuard® wood protection provides innovative protection against the elements — you'll be guarded from moisture, mold and mildew stains, decay and termite damage.
Fiberglass Patio Doors
Durability can be redefined with unique hinged or sliding Pella patio door. Crafted from our proprietary fiberglass material, fiberglass patio doors deliver unmatched strength and lasting durability with proven performance and sleek, timeless style.16 If you live where temperatures fluctuate from extreme heat in the summer to frigid cold during the winter, the superior durability of fiberglass means your patio door will stand the test of time and temperature.16
Fiberglass patio doors feature a long-lasting powder-coat finish with dual-color frame options, giving you the opportunity to accent your home's color scheme with flair and originality. With Pella Impervia® patio doors, the sleek, timeless style is coupled with a durable finish that resists chalking, fading and scratching — even in dark colors.
Vinyl Patio Doors
Looking for a unique patio door to meet your energy efficiency goals? Vinyl patio doors might be the right option for you. They come built with air chambers inside the material to reduce heat loss, keeping you, your home and your family cozy no matter what the weather brings.
With precision corner welds, vinyl patio doors are durable and strong. Not to mention, with nine exterior colors to choose from on Pella 250 Series products, you'll have no trouble finding the perfect option for you.
From Hinged to Sliding: Patio Door Types
Your unique patio space deserves not only the right material, but also the right patio door type and features so you can get the most out of your outdoor space. If you've recently gone through the effort to update and reimagine your home's interior design, replacing your patio door can help complete the look.
Hinged Patio Doors
Hinged French patio doors swing open from the center. Swinging patio doors can raise the level of sophistication within a particular living space. And whether you opt for Pella ReserveTM, Pella Architect Series® or Pella Lifestyle Series, you'll have plenty of grille profile selections to scour through so you can design the perfect patio door for your home.
Some refer to them as French doors, others as double doors, but no matter your preferred naming convention, these unique patio doors can open any room up to the natural beauty of your patio. Hinged French doors are available in single- or double-door configurations, and both options are energy efficient, helping to augment style while remaining an environmentally savvy choice.
Bifold Patio Doors
Bold and daring, spacious bifold patio doors capture the imagination by extending your home's indoor and outdoor spaces. Customizable folding panels can move to one side or part in the middle, so finding the right fit for your living space won't be hard.


Whether you prefer traditional or contemporary, our bifold patio doors conceal their multipoint locks, resulting in unimpeded functionality. Add stylish handle options and the sheer style of our bifold patio doors is something to behold. With a variety of glass options that can accommodate any climate, patio doors are a practical choice for wherever you call home.
Sliding Patio Doors
If you have a room that's a little more cozy than most, sliding patio doors can be a great option to save floor space. They also allow you to embrace natural light, making your home feel brighter and more lively.
Once you've determined a sliding patio door might be the best choice for you, there are two types you can select from:
Classic sliding patio doors feature two glass panels. One glass panel is stationary, the other slides open on a track. A great benefit of this patio door option is that sliding patio doors typically come with a sliding screen door, letting the breeze cool you off and keeping any unwanted critters out.
Pella multi-slide patio doors help extend your living space with expansive panels that slide open, stacking against each other or tucking away. Available in both contemporary and traditional styles, the connection between your home's interior and exterior will never feel more alive and apparent.
From material to type to design, there are plenty of choices to be made when considering a new or replacement unique patio door for your home. The team at Pella is always here to help. And, should you be ready, contact us for a free in-home consultation today.
Patio Door Features & Options
Explore What Pella Has to Offer