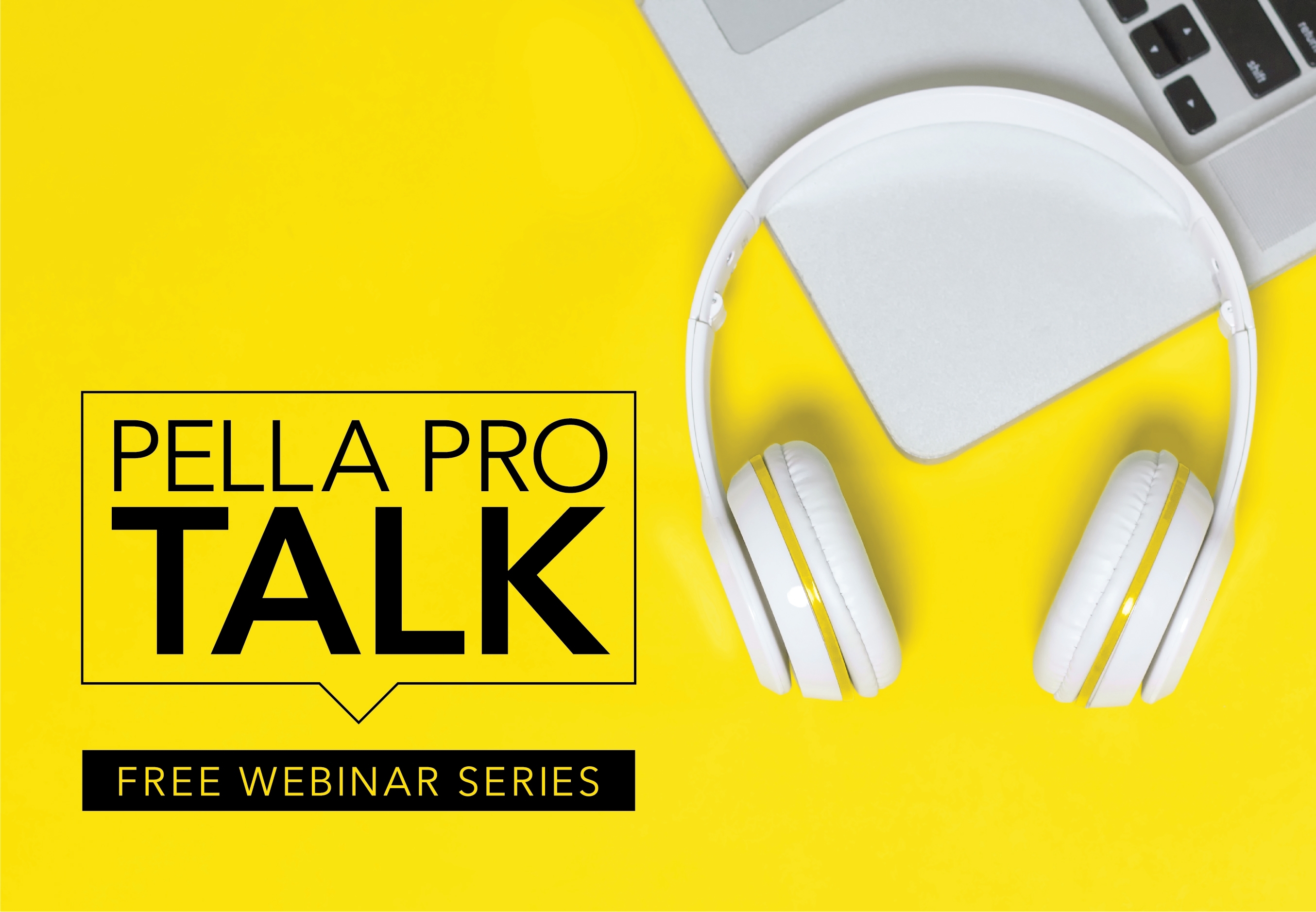 Pella Pro Talk Webinar Series
Pella Pro Talk is a webinar series devoted to giving professionals the insights and information they need to stay ahead of the competition.
---
Knowledge often leads to business growth, and our Pella experts want to supply you with both. Whether you seek customer insights, greater Pella product knowledge or tips and tricks for easier installation, this weekly webinar series covers a range of topics for every professional.
Episode One: Glazing Strategies for Sound Control
Cheryl Waits discusses fenestration sound control strategies to improve the health and comfort of your customers. This webinar meets the AIA/CES criteria for Health/Safety/Welfare (HSW). AIA members will receive 1 AIA Learning Unit (LU).
Episode Two: How Wood Windows and Doors Can Benefit Your Business
Pella's internal product team will take a deep dive into our wood offering and provide insight on the portfolio of options that will help differentiate your project - and your business. Plus details on the warranty that lets us stand behind our product.
Episode Three: How Social Media Can Improve Your Business
Pella's social media strategist, Kolbie Creger, will show you how to connect with current and future customers where they're spending time: online.
Episode Four: Thriving After COVID-19 with Strategic Business Breakthroughs
In this episode, Elizabeth Howell partners with industry experts to discuss learnings and insights to help position your business for a strong rebound. Catch the latest trends and industry shifts we're seeing arise that we think builders and contractors should begin implementing immediately.
Episode Five: 5 Macro Trends Driving Home Design Today
The Pella Trends team gives us insight into social, technological, economical, environmental and political trends that will influence your business and customers' home design preferences.
Episode Six: Pella® Impervia® Products Training
The Pella Product team explores the Pella Impervia product line to demonstrate why fiberglass windows and doors may be perfect for your next project.
Product Details & Downloads