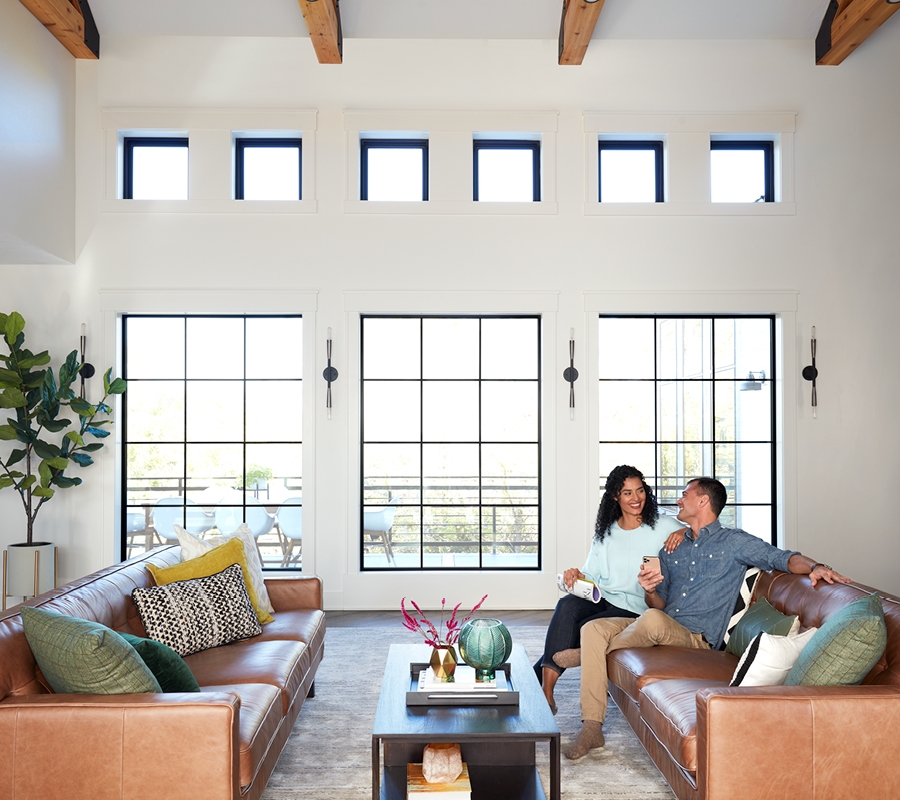 Going Beyond Efficiency with Pella® Impervia® Windows
Offer energy efficiency with long-lasting durability to your next customer with Pella® Impervia® rectangular fixed frame direct set windows.
---
Going Beyond Efficiency with Pella® Impervia® Windows
Offer contractors even greater quality with windows built from the strongest material available in windows and doors61 – Pella Impervia direct set windows. Pella Impervia products are known for energy efficiency, and these direct set windows have added features and a strengthened design to bring even more to one of the industry's most versatile product lines
Superior Durability Meets Energy Efficiency
Lean on a product homeowners and builders alike will appreciate for years to come. The fiberglass material in our rectangular fixed frame units are on average 100x more impact-resistant than a leading wood/plastic composite.16, 17, 59 They are tested from -40ºF to 180ºF, which means cold and heat resistance in the toughest climates. Plus, Pella's proprietary fiberglass helps resist damage caused by UV rays and seacoast environments.16, 17
Give your customers top-of-the-line energy performance with optional triple-pane glass that's ready to meet or exceed project specifications. Upgraded glass thicknesses can provide additional structural, thermal and sound performance.
Built for Easier Installation and Reglazing
With a 3-1/4" depth, frames have been redesigned for a more adaptable installation, so contractors can move on to other projects faster. Pella Impervia direct set windows use an offset mullion for mulling to a product with a 3" frame depth, while factory-mulled options will remain the same for greater simplicity.
These windows have an enhanced design to allow a reglazing option that requires access only to the interior of the window. This makes glass repairs easier in hard-to-reach locations, even for the contractor's end customer.
Smarter Designs with Lasting Quality
Some structures have unique needs, so we're providing Pella Impervia direct set units in sizes up to 70 square feet.63 We also took a closer look at the windows' weep system to better protect the building's foundation. The integrated system is designed to direct water away from the building through even the harshest weather conditions.
We know that your reputation matters, so we stand behind our products with a strong warranty. Pella Impervia fiberglass windows and patio doors are backed by one of the best warranties in the business.64 Our proprietary fiberglass is backed by a limited lifetime warranty, along with a 20 year warranty on insulating glass, 10 year warranty on product and a two year warranty on labor.
Put a winning combination of energy efficiency and durability on display for your next customer with Pella Impervia rectangular fixed frame direct set windows. The quality and ease of installation are just two reasons why contractors will appreciate these windows as much as their customers will.

Product Details & Downloads