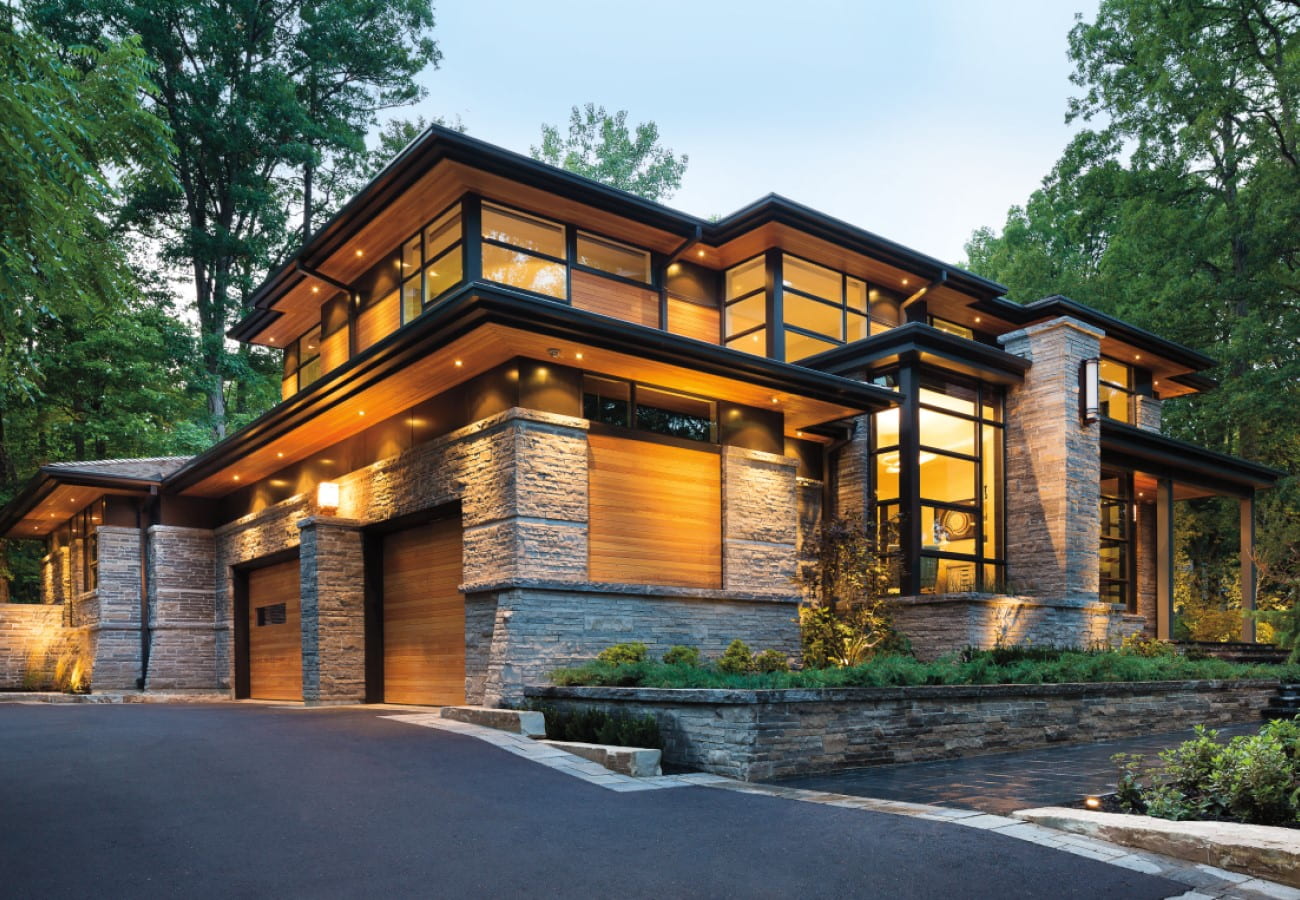 The Most Popular Window Types for Your Home's Architectural Style
Enhance your home's curb appeal by adding the right type of windows. Our design team works with you to find the best window type for your home based on your style and your home's architecture.
---
Showcase Your Home's Personality Through Your Windows
Each home is unique in architectural style, and what works best for one, may not look quite right for another. Keep true to or update your home's architectural style by taking into account your location and the time period in which your home was constructed. Pella's design team works to understand the style of your home, helping you choose the best selection of windows to create an authentic and attractive look. Having a style in mind for you window project can help you narrow down your choices.

Contemporary and Modern Window Ideas
Oversized windows and sleek glass provide a modern, contemporary look. Contemporary window design is all about proving that less is more. Use large windows with expansive glass to expand your point of view without sacrificing the energy efficiency you expect from Pella windows.
Contemporary style and design are constantly evolving, which means contemporary design elements are easy to blend with many other design styles. Modern, contemporary style is all about balancing boldness and simplicity to bring a sense of openness to your home. Help create this feeling with large picture windows that bring the outside in. Contemporary style homes are very popular today, and Mid-century design still feels fresh thanks to the simplicity of this architectural style. Complete your window with oil-rubbed bronze hardware, available on our Architect Series products, as an option for a true Mid-century modern look.

Traditional Home Windows
Traditional-style homes boast architectural beauty. This style includes Colonials and Saltbox-style homes and is nothing short of well, traditional. Traditional homes focus on creating a long-lasting style that is classic and not so much trendy. To achieve the look of a traditional-style home, focus on pulling in characteristics from different architectural periods, without leaning too heavily on one specific category.
Windows in traditional homes are simple and focus on staying neutral in color. Casement windows are extremely popular in traditional homes thanks to their ease of use and ability to control air flow. Installing a series of casement windows allows you to create a classic, yet functional, window arrangement. Whites, tans, browns, grays and blacks all make great color options when it comes to choosing your exterior and interior window finishes. Add a touch of character and curb appeal to your traditional family home by customizing your windows with different grille patterns, such as the traditional grille pattern.

Craftsman-Style Windows
Craftsman-style homes originated between 1880 and 1920 during the Arts and Crafts Movement. A popular style today, this type of home puts emphasis on natural materials such as wood, stone and brick. Low roofs and wide front porches make the Craftsman-style home stand out. Window types can vary with a Craftsman home, but some of the most popular window types for this style are double-hung and casement windows. Combining double-hung windows with casement or awning windows create patterns that are in line with Craftsman style.
To stick with the tradition of highlighting natural materials, consider wood windows for your Craftsman-style home. Wood windows are stylish without being too trendy — and versatile enough to last through the decades. Add character and curb appeal to the exterior of your home by choosing from the many finishes, including black wood windows, that Pella offers.

American Farmhouse-Style Windows
Classic and comforting, the farmhouse style first emerged in the mid-1800s across the midwestern states. Farmhouses can be small and simple, like a traditional four-square farmhouse, or they can be designed to be more elaborate and roomy, like many of today's modern, open concept farmhouses. These classic houses stand out for their open spaces and clean simplicity.
Farmhouse-style homes traditionally have double-hung windows that are taller than they are wide. When farmhouses were first being built, this window design was what most homeowners went with simply because it was what was available or what they could afford. Now, accent windows are popular for farmhouse patios and doorways. Black windows are another trendy option that works well with this style of home. The simple lines and striking contrast of black windows accent the farmhouse style perfectly.

Fine Old World & European-Style Windows
Rich with history and brimming with elegance, European-style homes are characterized by exquisite architectural detailing. This style of home is full of romantic elements including custom-shaped windows, shutters and stone arches. One major goal of this home's style is curb appeal — and the right type of windows can help to accentuate that.
A popular trend in European windows is the tilt-turn window. The sash opens two ways, hinging at the side and swinging inward or tilting in to vent from the top. European-style windows focus on beauty and energy efficiency. The Pella® Reserve line offers unique operating styles that are commonly found in fine homes around the world. These custom window options are sure to accent your home's style for a regal and one-of-a-kind look.
The right type of windows can really make a difference in your home's style. The team of Pella designers is here to guide you through the steps to understanding what windows are best for the needs of your home.
Window Features & Options
Explore What Pella Has to Offer