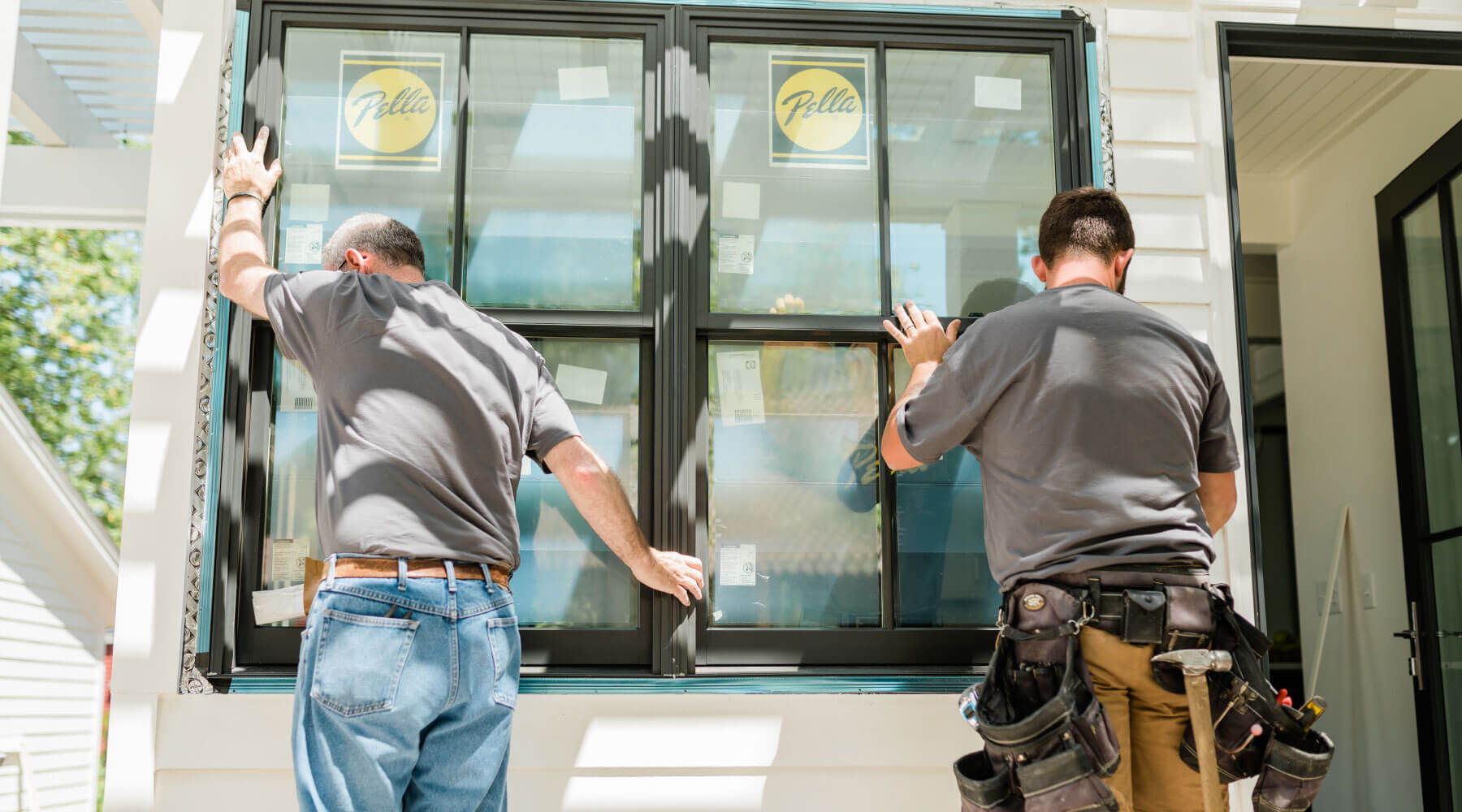 Replacement Window Installation Options
Replacing a window is a significant investment in your home and your lifestyle. You don't want to overlook the importance proper installation has on your investment. Keep reading to discover the best ways to ensure you get the window replacement benefits you expect and deserve.
---
You've done it. You collected your window replacement inspiration options, narrowing down the selection to a final set of choices. You budgeted for the associated costs. You contacted stores and contractors to make sure they could provide the styles, options and material types you found to be best for your home and personal taste. Now, it's time for installation options.

To get the most out of your window replacement project, you'll need to find an experienced window installer. Whether you end up tackling the job yourself or hiring an independent window contractor near you, read on to find out the four main replacement window installation options and two main installation methods.
Choosing the Right Window Replacement Installation Option
Finding the right installer to tackle your window replacement project is just as important as finding the right window itself. It's important to remember that, depending on the replacement project, the level of expertise required might fluctuate. If you're installing a full-frame replacement window, the task might be more difficult than a pocket installation. We'll cover in more detail the differences between these installation methods later, but keep in mind that choosing the right installer depends on the skills needed, the tools required and the schedule you're working with.
Manufacturer's Window Installers
Letting the Pella window replacement experts do the work for you is always a great option. Our team of experienced installation professionals has been certified and trained to install Pella brand windows. They strive to deliver a no-mess, no-guess window replacement installation experience, always maintaining the utmost respect for your home and your project's objectives.
By choosing a replacement window installer directly from Pella, you'll receive the continued benefits of the Pella Promise. And, with Pella at the helm of your installation process, you'll receive the Pella Care Guarantee covering your replacement windows. On installation day, expect unmatched professionalism. Our team will park where it's convenient for you, review the installation plan with you before getting to work, keep the work area tidy and secure and leave your home just as they found it with one exception — the replacement windows you've been waiting for will be installed and ready for use.

Window Replacement Independent Contractors
When you need the help of a remodeling or renovation pro you can trust, our Pella Certified Contractor search tool will find contractors in your area and provide you with the option to request up to three different quotes. These skilled, certified specialists are knowledgeable in all types of replacement windows, from double-hung to casement, so you can be confident that your local contractor will install your replacement windows properly and professionally.
You even have the option to browse for Platinum Pella Certified Contractors. These craftsmen and women are authorities in all things windows, having reached the highest level of certification possible for our contractors. They'll deliver an outstanding window replacement installation experience. These technicians are a wealth of knowledge — they know the Pella product lines inside and out. If you're still in the early phases of the window replacement process and are stuck deciding on the right material for you, Platinum Pella Certified Contractors can share their expertise, helping to determine if wood, vinyl or fiberglass windows are the best fit for your unique needs.
Local Home Improvement Store Window Installation
Depending on where exactly it is you call home, you might have a close relationship with your local home improvement store. Perhaps you've known the franchise owner for a long time and she or he has helped guide you through home improvement projects in the past. Chances are, the home improvement store nearest you has partnered with subcontractors to help customers looking for replacement window installation services.
When considering this option, take the time necessary to vet the contractor or subcontractor affiliated with your home improvement store of choice. Ask them how long they've been operating and how much business they receive from referrals. Referral and repeat business are strong indicators that the contractor's work is satisfactory. Also consider asking the home improvement store if they provide any warranty options for coverage after installation day.
If you're uncertain what home improvement store to choose, the Pella at Lowe's relationship means Lowe's boasts project specialists who are ready, knowledgeable and equipped to help you with your Pella replacement window journey. If you do eventually decide to handle installation yourself, the project specialists at Lowe's can provide you with any installation guide you might need for the replacement windows you'll be installing.
DIY Replacement Installation
Pella understands, and respects, the do-it-yourself drive of a homeowner who wants to handle the job on their own. So much so that we've collected a comprehensive range of how-to guides providing instructions for replacement installation for all window types and materials. From a full frame replacement of Pella® Impervia® Bay or Bow windows to windows with impact-resistant glass, we have the right information to guide you through the process.
Still, installing replacement windows can be an undertaking. Make certain you're confident you can handle the job on your own. And be positive you've researched all the steps and purchased all the necessary window installation tools and materials.

Window Replacement Installation Methods
A great replacement window goes a long way. It can help save you money on your energy bill and revive the look of your home — both inside and out. But all too often, homeowners overlook the importance of the installation process when purchasing replacement windows. To get the best long-term performance from your windows, they must be installed properly and skillfully.
There are two window replacement installation types that we'll cover, pocket installation and full-frame installation. A Pella professional at your local showroom or a Pella Certified Contractor can help decide the best route to take depending on your home's age, condition, build materials, budget and schedule.
Pocket Window Installation
This method replaces the window within the existing frame. This means that only the sash of the old window (the part that holds the glass) is removed. Sometimes referred to as a retrofit or insert window installation, this process can be completed relatively swiftly — it'll take about an hour per window. With pocket replacement, your options are limited by the size of the existing opening.
Full-Frame Window Installation
This is considered a total replacement of a window in which the entire window, frame and trim, is removed. Because of the additional materials required to perform a full-frame window installation, the overall cost of the project can be impacted. The replacement window is installed in a new frame with new insulation and trim as well. More time- and labor-intensive, full-frame replacement requires work both inside and outside the home, but because the size and shape of the opening can be changed to accommodate an entirely new style of window, this method provides greater design flexibility.
No matter the replacement method you choose, Pella is here to make certain your project is a success. When in doubt, considering a licensed Pella Contractor is always a safe bet. Or, if you feel like you need more guidance, a Pella professional is never far and can always provide a free in-home consultation.
Window Features & Options
Explore What Pella Has to Offer