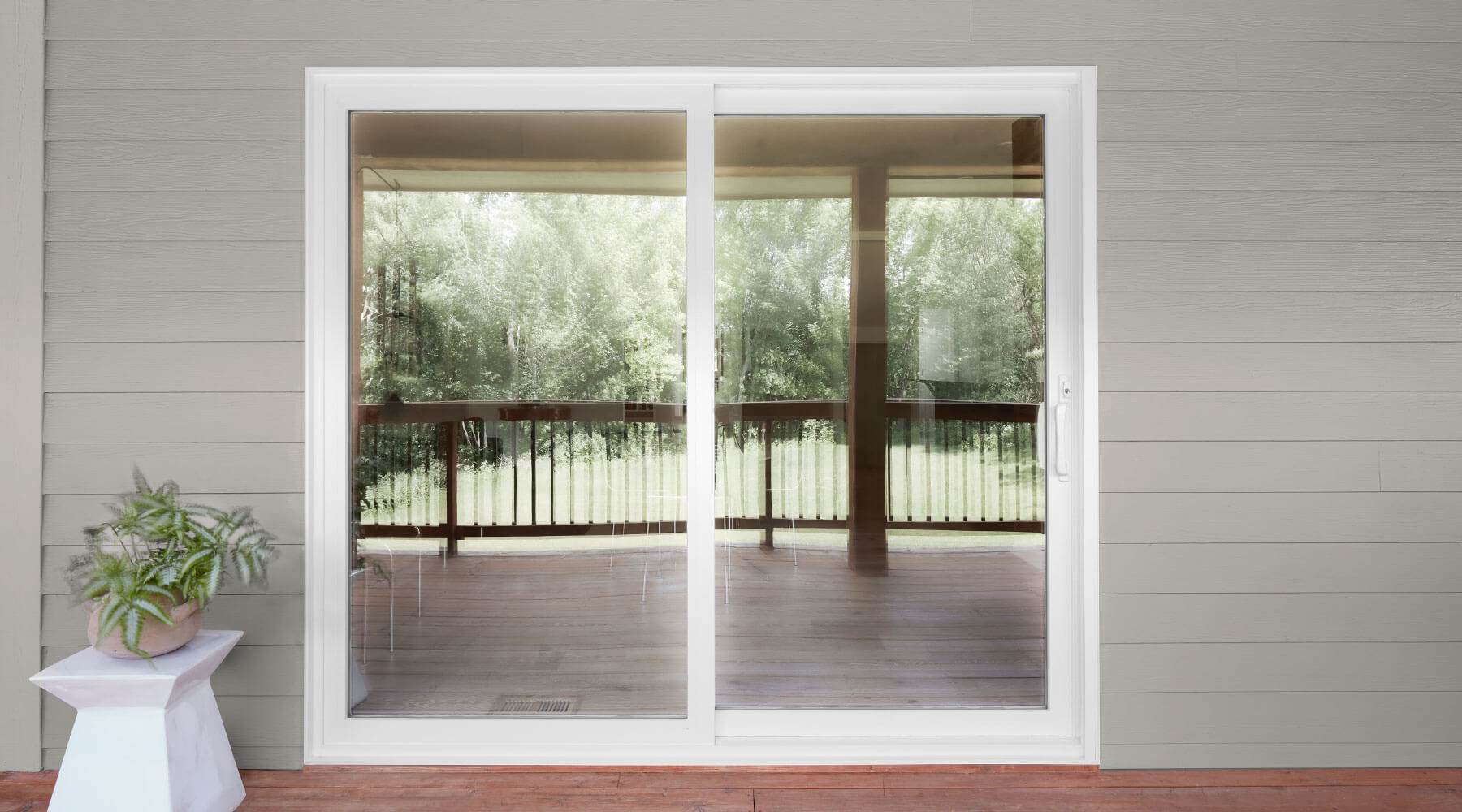 The Patio Door Replacement Process
The process of choosing to add or replace your patio door is no small feat. Make sure all your bases are covered by understanding the steps needed to make your home renovation dreams a reality.
---
You've decided you're ready to add or upgrade an existing patio door. While the choices may seem overwhelming at first, the process is simple to follow. Pella professionals are trained in all things patio doors and will be there to help you from start to finish.
Starting the Patio Door Replacement Process
The right patio door can help complete your space. Whether you're looking to upgrade a simple slider with a newer version, or you're wanting to make a statement with a wood multi-slide or bifold patio door, we can help bring your vision to life.
Investing in a new or replacement patio door comes with many benefits, including boosting the value of your home and making your home more comfortable. Pella patio doors are energy-efficient and when installed correctly, a well-sealed patio door can help to reduce cold drafts and hot spots around your home.


Selecting Your Replacement Patio Door
When you begin shopping for your new or replacement patio door, there are some factors to consider that will affect your final decision. To narrow down the right patio door option for you, think about your lifestyle — do you have pets or children? What type of view are you trying to create? Where your home is located in the country will also likely factor into your decision.
Pella offers patio doors in three different material types. Wood creates a natural look and can be stained or painted to match your home's aesthetic. Fiberglass is great for protecting your home against extreme temperatures, plus it looks like painted wood. Vinyl is energy-efficient, low-maintenance and budget-friendly.
Selecting the type of patio door that functions best for your home will be the next step in the process. There are various types to choose from including sliding, French, bifold and multi-slide. If you're not sure which type will fit best in your home, we can help match you with the right door.
You'll also want to outline a budget. It's hard to get a gauge on actual pricing until you have a particular product and installation method in mind, but an in-home consultation can help provide an estimate of the cost.
During your in-home consultation, you'll also get to discuss the various features and options available to customize your patio door to meet the needs of your home. You can choose different stains and finishes, hardware or give your patio door some character with between-the-glass grilles.
Replacement Patio Door Installation
Once you've decided on type and material and ordered your new or replacement patio door, installation is the next step in the process. There are different methods of installation and options for who does your installation. The type of patio door you choose will determine the method that works best for you. If you're replacing a current patio door with a similar model, pocket installation is most likely the best option. Choosing a completely new type or size of patio door can make installation a little more complex, so a full-frame installation will be necessary.
Your options for professional installers include a Pella installer, a private contractor, working with your local home improvement store — such as Lowe's — or tackling the project on your own. A Pella expert can work with you to help determine which installation method and option are best for your replacement patio door.


Understanding Your Patio Door Warranty
Before your installer leaves, be sure to discuss all the warranty and service information regarding your replacement patio door. This way you can get the most out of your patio door, and if anything needs service, you'll know who to get in contact with.
It's important to know what your warranties do and don't cover. If you work with a Pella installer, you're able to take advantage of the Pella Care Guarantee, however, if your patio door is installed by someone other than a Pella representative, you will need to understand how that may impact your warranty.
Lastly, make sure you understand how to operate and care for your new replacement patio door — including cleaning. Taking care of your new investment will help it last and continue to add value to your home.
Purchasing a new or replacement patio door isn't something homeowners do every day and we understand that this is a big decision for you and your home. When you're ready to discuss your options, call your local Pella professionals to set up a free in-home consultation. During your consultation, we will discuss your options, review samples with you and take a few measurements. Let's get started today.
Patio Door Features & Options
Explore What Pella Has to Offer