Screens for Wood Patio Doors
Choose from self-closing and retractable screens for your wood patio doors.4
Wood Patio Door Screens
An important part in your home's curb appeal, screens for wood patio doors feature many innovative options. From wood-wrapped screens to screens that are retractable, we've thought of everything. Improve airflow and let more light into your home with window screens for your wood patio doors.
Screen Features
More Light and Air
Our upgraded screens for patio doors allow more airflow and light into your home than conventional screens.
Innovative Functionality
The innovative, optional Rolscreen® appears when it is in use and tucks away when it is closed.
Beautiful Designs
Add wood veneer over the interior metal screen to provide a seamless look from screen to patio door frame.
Explore Screens for Wood Patio Doors
Screen Options for Wood Patio Doors
Self-Closing Screens4
Eliminate the worry about whether or not you shut the door. Simply open the screen door, step through, then give it a gentle nudge and it glides closed behind you. It is made of InView high-transparency screen material which lets in more air and 14% more light than conventional fiberglass screens with our standard high-transparency screen. Available on Pella Reserve and Architect Series patio doors.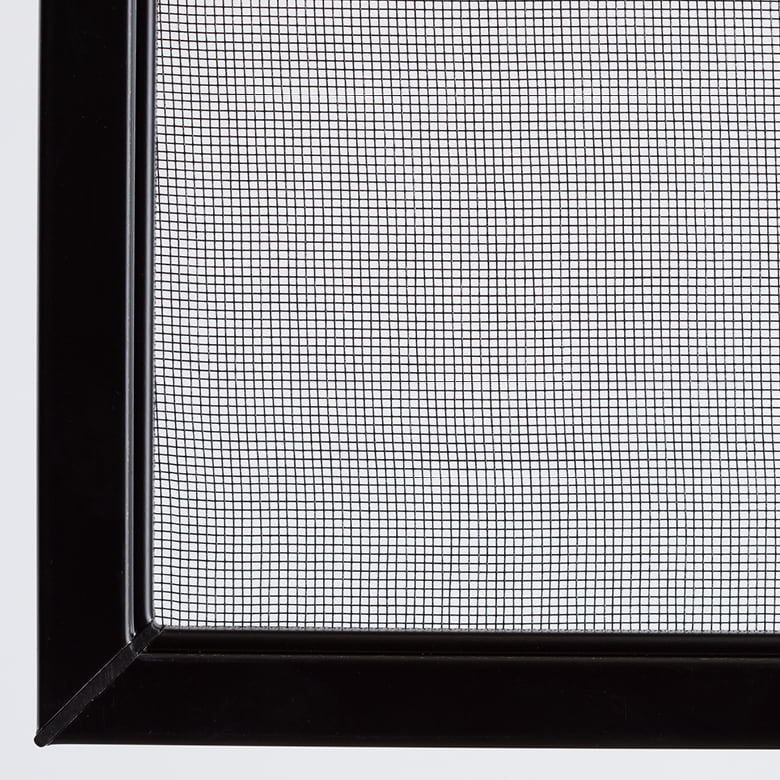 ---
Rolscreen® Retractable Screen
There when you need it, gone when you don't. Retractable screens roll side to side on sliding patio doors. Self-storing, they are tucked away when not in use and eliminate seasonal screen storage. They feature soft-close retraction and InView high-transparency screens. Available on Pella Reserve, Architect Series - Traditional and Pella Lifestyle Series patio doors.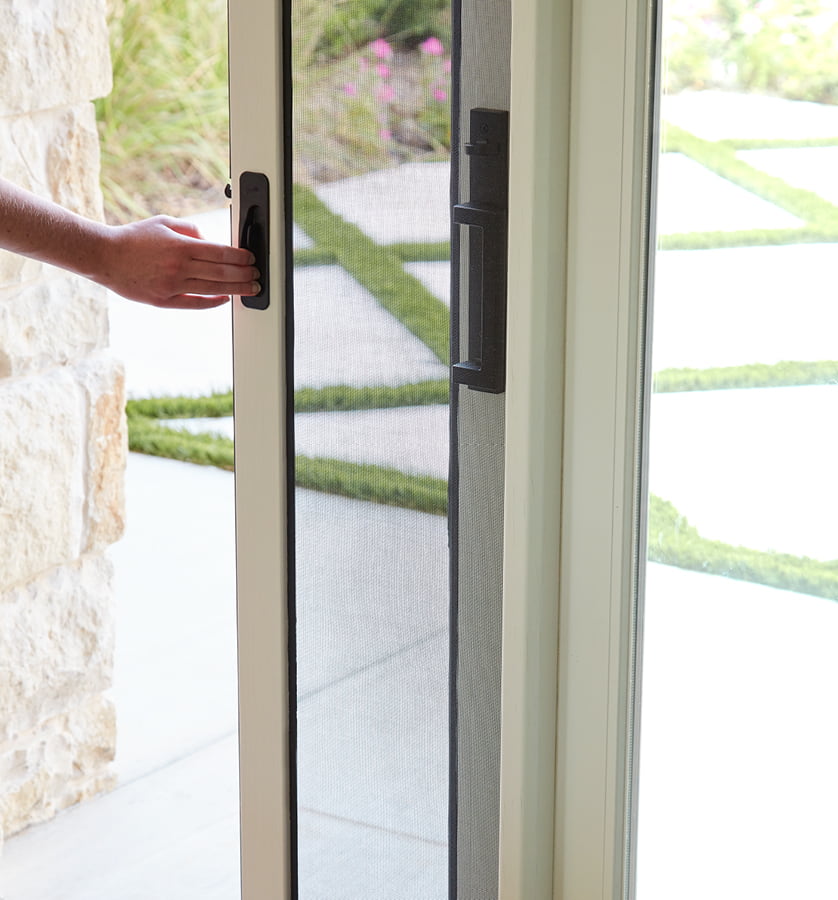 ---
Hinged Screen Doors
Enjoy the breeze with a hinged screen door on your Reserve in-swing hinged patio doors. The aluminum screen door opens outward and is made with high-transparency InView™ screen cloth. It is finished to match the exterior aluminum-cladding color of your door. Available on Reserve in-swing hinged patio doors.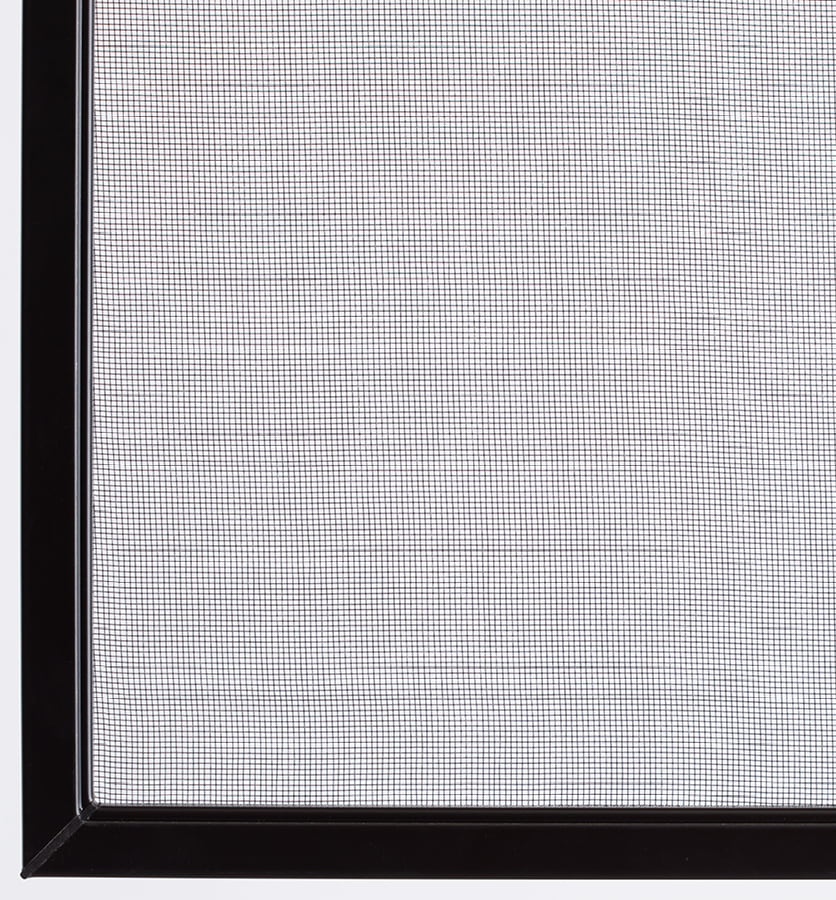 Screens for Patio Doors by Material

Impact-Resistant Glass
Protect What You Value Most
You can trust our products to perform. We test our designs beyond requirements in extreme temperatures, for thousands of cycles, and sometimes even by hurling 2x4s – all in the name of a better product.*
*Only available on Pella Reserve - Traditional and Architect Series - Traditional products and select Pella Reserve - Contemporary windows.
Explore Impact-Resistant Glass



For the Pros
Product Specs for Screens for Wood Patio Doors
Never an afterthought, Pella patio door screens offer design teams many unique features and benefits.
Browse the Product Specs
Explore Other Patio Door Features & Options