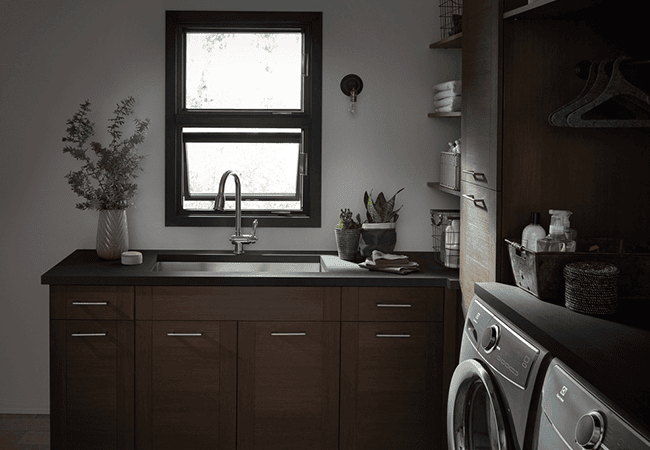 What to Know about Different Types of Window Screens
Enhance your living experience by creating a fresh, open-air environment with a window screen that is suited to your needs.
---
You might not think much about your window screens unless they start to cause problems, but for anyone with an operable window, a properly functioning window screen is important. The origins of the window screen go back nearly 200 years when a "wove wire for window screens" was mentioned in American Farmer. Window screen technology, and consequently, quality, have improved dramatically since then, but the primary functions of this everyday item remain the same — let fresh air in and keep bugs and pests out.
Our Four Best Window Screens4
One of the easiest ways to enjoy a breezy, bug-free summer is to have window screens installed throughout your home. Home window screens not only impact a room's natural light and ventilation, but they also enhance your living experience by creating a fresh, open-air environment. Screens are a great way to ensure clean home design and improved energy efficiency, as natural air flow means less air conditioning costs for your home.
We've rounded up our four best window screens that will have you enjoying the sounds, sights and smells of pleasant weather in no time.

Retractable Window Screens4
Retractable window screens appear when you open the sash on your single- or double-hung window and then disappear when the window is closed. This kind of window screen option creates a cleaner, more polished look from both the interior and exterior by eliminating the need for traditional or stationary screens.
Pella® Reserve – Traditional double- and single-hung windows are available with the Integrated Rolscreen® retractable window screens. While they cannot be added to an existing window, they are easy to use on new windows. Simply unlock the window and raise the sash, and the screen appears. When you close the window, the screen retracts back into the sill.
The screen is attached to the sash with magnets. If you choose to open the window and wish to not have the screen, simply tilt the sash, like you do for cleaning, and the screen disengages and retracts back into the sill (or head on the top sash).
One of the advantages of a retractable window screen is that when the window is closed and no screen is visible, more light is able to stream into a space than a window with a full screen. Then, when the window is open, your home will be flooded with natural light and natural air flow without having to worry about bugs. The best part about this kind of screen is that no seasonal screen storage is required, as the Integrated Rolscreen® retracts back into the frame of the window when the window is closed.
This innovative screen appears when you open the window and rolls away, out of sight, when the window is closed for maximum convenience.
Conventional Fiberglass Window Screen4
If you're looking for a conventional window screen that can be removed manually, then a standard fiberglass screen is the choice for you. Fiberglass screens are durable, functional and flexible, making them a great fit for both windows and patio doors. This type of window screen comes as a standard option on Pella vinyl and fiberglass windows and patio doors and provides a standard level of clarity. Pella offers two additional conventional fiberglass screens with enhanced levels of clarity as optional upgrades on window and patio door products.

From left to right: Conventional, InView and VividView screens
Pella VividView™ Window Screen4
Pella's Vivid View screen helps to bring the best of the outdoors in. This practically invisible high-transparency fiberglass screen creates a seamless transition from indoors to out. Compared to conventional and InView™ screens, Vivid View allows in 29% more light and is 21% more open for maximum airflow. Vivid View screens are available as an upgrade on Pella aluminum-clad wood windows. Enjoy the crispest, clearest view with a Pella Vivid View screen.
Pella InView™ Window Screen4
The Pella InView™ high-transparency screen provides a clearer view than a standard fiberglass screen. And, because it is more transparent than conventional fiberglass, this screen option can help enhance your home's appearance. Standard on all Pella aluminum-clad wood windows and on Rolscreen® retractable screens for aluminum-clad wood casement windows. Available as an upgrade on Pella® Impervia products. The InView™ screen allows in 14% more light than conventional fiberglass screens and is 8% more open, creating an improved airflow.
The right window screen can help improve the light and airflow in your home and even help cut energy costs. Whether you're looking to entirely replace your windows or simply looking for a replacement window screen, connect with your local Pella retailer to schedule a free, in-home consultation and discuss your options.
Window Features & Options
EXPLORE WHAT PELLA HAS TO OFFER