Grilles for Vinyl Windows
Find the perfect grille for your vinyl windows with our extensive offering of grille patterns and styles. Some grille styles are tucked between panes of glass, which gives you a flat surface that is easier to clean. See how our grilles can simplify chore time and make your home beautiful.

Features of Grilles for Vinyl Windows
Simplify Cleaning
Some of our grilles are permanently sealed between panes of glass, leaving a smooth surface that is easy to clean.
Several Grille Patterns
Complement your home's style with grilles. Choose from several standard patterns or create a custom pattern for a unique look.
Color-Matched Grilles
Grilles for vinyl windows are color-matched to your window's interior and exterior color.
Explore Grilles for Vinyl Windows


Innovative Grille Profiles
---
Simulated-Divided-Light Grilles
Complement your home's traditional or historic design with Simulated-Divided-Light grilles, giving you the look of divided-light windowpanes. Grilles are bonded to the outside of the glass only on triple-pane products with grilles-between-the-glass on the interior. These grilles are color-matched to the interior and exterior frame color.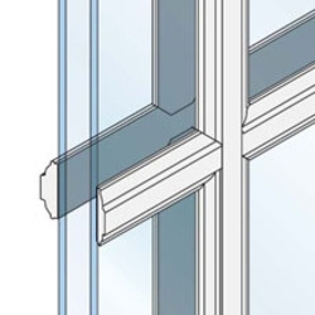 7/8" White SDL
---
Grilles-Between-the-Glass
Aluminum grilles-between-the-glass are permanently sealed between panes of insulating glass. They provide the look of divided light with a smooth glass surface, which is easy to clean. Color offering differs by product line. See your local Pella representative for details.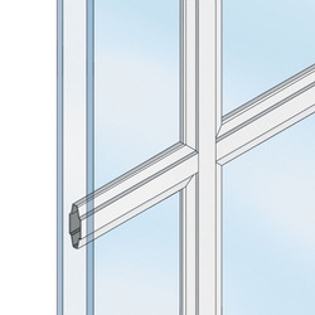 3/4" GBG
Beautiful Grille Patterns
---
Grille Patterns
Pella offers several different grille patterns to match your home's unique style. Explore our patterns to find a look that complements your home.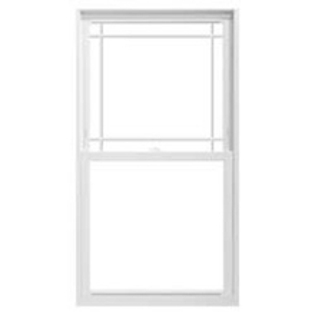 Prairie



For the Pros
Vinyl Window Grilles Installation & Product Specs
Find out everything you need for your next project. Download specifications you need for combinations, installation details and accessories.
See Installation Specs
Explore Window Features & Options