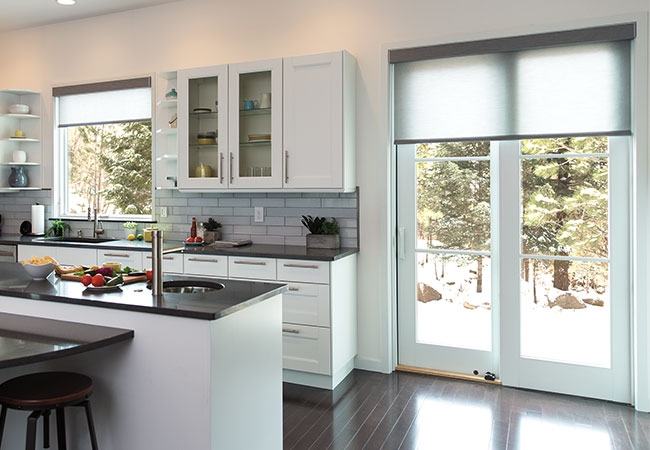 Tips for Your Home's Patio Door Security
Everyone wants to feel safe and protected inside their home. There are available patio door safety and security features from Pella that can help bring you peace of mind.
---
There is a reason that people believe the home is where the heart is. It is typically the place that shelters the ones you love and houses the personal possessions you hold most dear. Keeping them safe and protected is the first priority of any homeowner. Pella believes that people should feel comfortable in their own homes. Even when you are away, the safety and security of your home should be the furthest thing from your mind.

From quick fixes to more elaborate home security systems, there are ways to upgrade your home, specifically your patio doors. Read on for a handful of suggestions on how to safeguard the entrances to your home.

5 Tips for Increasing Your Patio Door Security
The appeal of patio doors is no secret. They create a convenient point of access between your home and your backyard, deck or patio, serving as a bridge between indoor and outdoor living spaces. Their panels of glass invite an abundance of natural light into your home. They are often on the side or back of your house, and frequently hidden from street visibility.

Fortunately, there are simple steps you can take to improve the security of your patio doors.

Install Motion-Sensor Lights
Most potential intruders will wait until the dark of night to try to gain unlawful entry into your home. To remove their cloak of darkness and expose them to the light, consider having motion-sensor lights installed above and around your patio doors.
LED motion-activated lights help deter potential break-ins and light up the night. There are motion-sensor lights available on the market that are solar-powered and require no hardwiring.
Upgrade to Multipoint Locks
Like most homeowners, you lock your doors at night and when you are away from home. There are certainly ways around patio door locks, otherwise burglars would have been out of business years ago, but there are more advanced alternatives available to you today. Consider upgrading your sliding patio door locks to a multipoint lock system.
It takes more force to break through Pella's multipoint lock than through a standard lock. Unlike a deadbolt, multipoint locks secure your entry and patio doors in multiple places for added security.
Insert a Security Bar in Your Sliding Patio Doors
To help protect the first floor of your home, consider placing a patio door security bar at the bottom of the fixed panel. If your lock is compromised during an attempted break-in, this security bar will block the door on the track and provide an additional element of protection to deter burglars.
Upgrade to an Integrated Footbolt
Get added peace of mind when you upgrade to an integrated footbolt on your vinyl sliding patio door. The secondary locking capabilities provide reinforced strength to help prevent unwanted entry into your home.
Integrate Pella® Insynctive® Technology
Are you familiar with Pella Insynctive technology? It is an innovative security feature that can help protect your patio doors, and by extension, your home. The technology can be factory-installed into Pella patio doors, and the hidden security sensors connect to an app on your phone that allows you to monitor your doors from virtually anywhere.40
Insynctive technology even allows you to control whether your integrated blinds or shades are open or closed. And for peace of mind, you can know at a glance whether your windows and doors are open or closed, and whether your doors are locked or unlocked.
Connect to a Home Security System
One of the larger steps you can take is to install a full home security system from a third party. There are a number of highly-qualified service providers who can outfit your home with the latest and most innovative safety and security technologies.
A professionally monitored home security system is one of the best ways to keep an eye on your home. Coupled with solutions like Pella Insynctive technology, a new home security system can serve as a custom solution to satisfy your needs.
There are no guarantees when it comes to securing your home, but there are numerous precautions and extra steps you can take. From your front door to your patio doors and windows, that will help you sleep at night and keep your mind off your home when you're on vacation.
Patio Door Features & Options
Explore What Pella Has to Offer