Grilles for Wood Patio Doors
Pella offers many different styles of grilles for wood patio doors to complement your home's style. Explore how our breadth of grilles can enhance the overall look of your home — from historic renovation to modern, new construction.

Features of Grilles
Historically Authentic
Get the historically authentic look of divided-light with grilles for Pella wood patio doors. Insulating glass even contains a non-glare foam spacer between the panes of glass to cast realistic shadows.
Beautiful Patterns and Profiles
We have grille patterns and profiles to match any style of home. With square, Ogee and Putty grille profiles and several patterns, there is a grille design to complement your home's architectural style.
Easy to Clean
Simplify cleaning with removable grilles. They attach to the inside of your doors and can be removed for cleaning. Between-the-glass aluminum grilles are another great choice for easy cleaning — they're permanently sealed between panes of glass, leaving a smooth surface.
Explore Grilles for Wood Patio Doors



Innovative Grille Profiles
---
Integral Light Technology® (ILT) Grilles
Grilles with Integral Light Technology are bonded permanently to the inside and outside of patio doors. Nonglare foam spacers between the grilles cast realistic shadows – just like individual windowpanes would. They create the most authentic look of true divided light.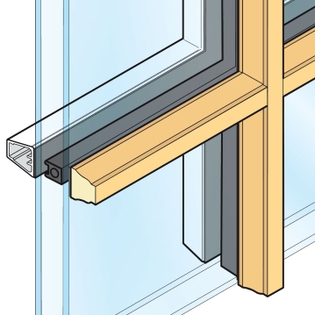 5/8" Putty Glaze ILT
---
Simulated-Divided-Light Grilles
Grilles with simulated-divided-light technology create the look of divided light. On dual-pane patio doors, grilles are permanently sealed to the inside and outside of the glass. On triple-pane patio doors, grilles are bonded to the exterior of the glass and feature between-the-glass grilles on the interior.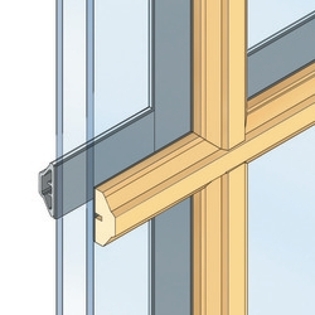 7/8" SDL no spacer
---
Removable Roomside Wood Grilles
Attached on the inside with latches, removable roomside wood grilles can be removed to make glass cleaning easier. They are a great choice for homes that desire the authenticity of wood and require easy cleaning.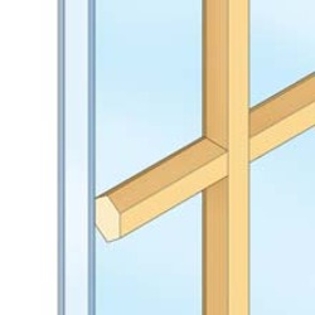 3/4" Roomside
---
Grilles-Between-the-Glass
Wood patio doors with aluminum grilles-between-the-glass have aluminum grilles that are permanently sealed between insulating panes of glass — leaving a smooth surface that is easy to clean. When you desire the look of divided light but want a convenient cleaning option, consider grilles-between-the-glass.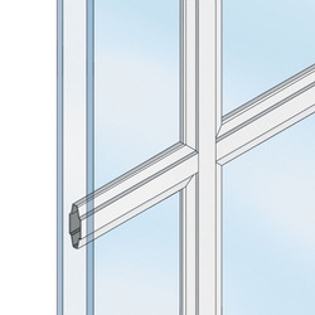 3/4" GBG
Beautiful Grille Patterns
---
Grille Patterns & Designs
With patterns to match nearly any home's style, patio doors with grilles are a beautiful addition to your home.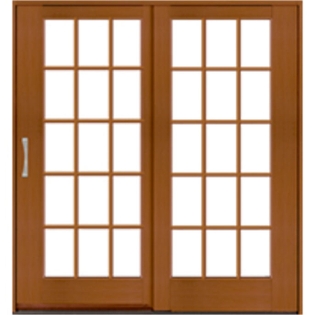 Traditional



For the Pros
Product Specs for Wood Patio Doors with Grilles
Find out everything you need to know for your next project. Download accessory specs for patio doors with grilles.
See Installation Specs

Impact-Resistant Glass
Protect What You Value Most
You can trust our products to perform. We test our designs beyond requirements in extreme temperatures, for thousands of cycles, and sometimes even by hurling 2x4s – all in the name of a better product.*
*Only available on Architect Series - Traditional.
Explore Impact-Resistant Glass
Explore Patio Door Features & Options