Before
After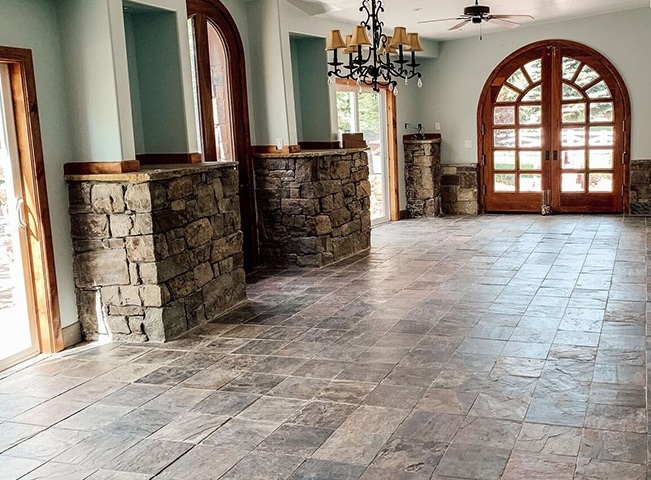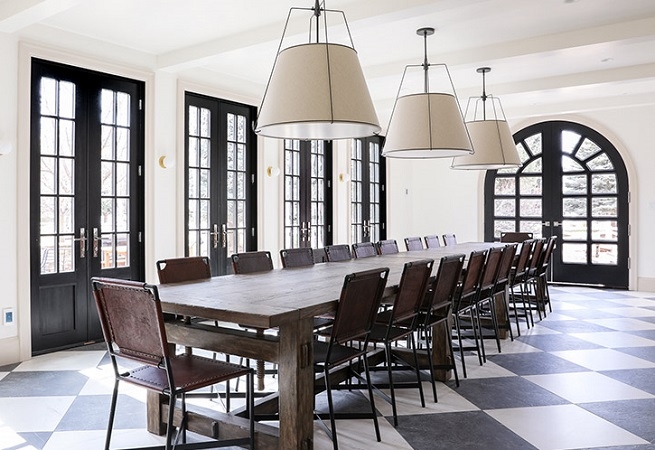 Before and After: The Openings are Grand for this Stunning New Dining Room
Bloggers at Chris Loves Julia choose wood patio doors to create their ideal gathering place.
---
Project Details
Type:
Location:
Area of Structure Involved:
Products Used:
Products provided in partnership with Pella.
The creators of the popular Chris Loves Julia house renovation blog were intrigued by their new home's enclosed porch. They originally dubbed it "a big, weird space," but that only inspired one of their favorite before-and-after projects to date.
The couple envisioned transforming the porch into a spectacularly spacious dining room. It would be an elegant-yet-casual gathering place big enough to accommodate all of their family and friends. Must-have features included lots of natural light and doors leading out to the patio. Lucky for us, our team enjoys a great history working with this fun, motivated couple. An exciting new collaboration began, and our craftsmen got to work.
Custom wood patio doors lead to fresh entertainment possibilities.
The home owners/bloggers chose the versatile Pella Architect Series for their extensive dining room project. This line's French hinged patio doors offer traditional elements they love and exceptional performance they need.
We crafted five sets of these double doors to march along the room's outer wall. They flood the space with natural light and encourage guests to flow easily from the dinning room to the outside patio. Julia herself said it best: "We're dreaming of long summer nights as friends and family wander in and out of the dining room and then out to the patio where Chris is grilling. The grownups all sit down to dinner and maybe the kids are still playing outside...can you see it?!"

Meticulous details make all the difference.
The beauty of these doors is found in every innovative feature. Streamlined grille profiles in a classic pattern provide uncluttered framing for the glass. Hardware from our Modern Collection, created in collaboration with Baldwin, the #1 premium hardware brand, boasts a polished nickel finish that's purely classic.
As for overall color, going with black patio doors was a bold choice. The black interior stain provides an ideal complement to the black-and-white tile floor and striking contrast to the rustic dining table. The exterior of each door is protected from the elements by aluminum-cladding with our exclusive EnduraClad® exterior finish – also in black.
Think of Pella first. We'll exceed your expectations.
Whether you're dreaming of a blog-worthy, total renovation or seeking a single replacement patio door, our experts have the experience and knowledge to make it happen. Visit us here to schedule a free virtual appointment. Talk to one of our consultants and make your home dreams a reality.
Patio Door Features & Options
OTHER PRODUCTS YOU MIGHT LIKE