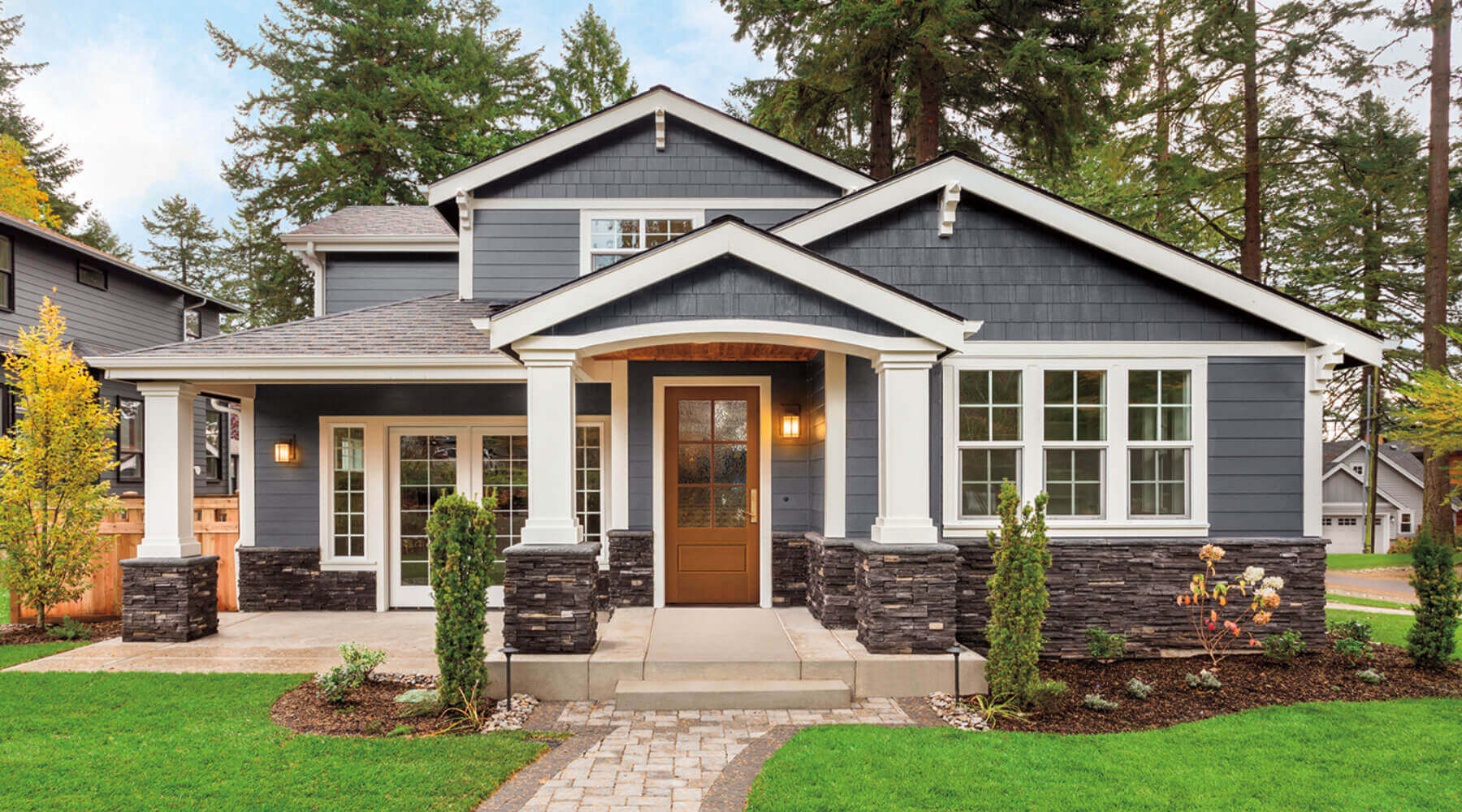 Entry Door Replacement Process
What is the process for replacing an entry door? From finding inspiration to preparing for installation, here is everything you need to know about entry door replacement.
---
Your front door is one of the first things people notice about your home. When you work with Pella to find a new or replacement entry door, you have an opportunity to create a fresh first impression. Find the front door that can enhance the look and feel of your home.
Finding the Right Replacement Door for Your Home
Improve your home's curb appeal and create a warm welcome for friends, family and guests with a replacement entry door from Pella. The process for finding the right replacement door for your home can be more extensive than you might think. There are a number of factors to consider as you work to find the entry door you'll enjoy for years to come.
Add a Decorative Flourish with Entry Door Hardware & Accessories
Your replacement entry door will ultimately be defined by the details. Embrace the urge to accessorize or add a sense of style to your door with hardware. Consider decorative glass elements and stunning sidelights to give the exterior of your home an instant facelift.
When choosing the handles for your new entry door, consider the finishes. Make sure they coordinate with other finishes in your home, such as those on light fixtures and cabinet hardware. You can take the opportunity to enhance your style or create a more cohesive look and feel.

Make a Statement with a Splash of Color
A replacement entry door is a chance to refresh the color of the front of your home. Adding a splash of color can help your home stand out from the rest. You don't have to paint your home's entire exterior, but there is nothing wrong with a more dramatic change if you desire one.
The color you choose for your front door can set the tone for the rest of the home. Pella prefinished wood, fiberglass and steel entry doors are available in nearly every shade and hue you can imagine. Black front doors are a popular choice for modern style homes. Red is an eye-catching color that turns your front door into a focal point and adds personality. Gray is not a bright color on its own, but can pop when paired with a warm-colored or white exterior.
Enhance Your Front Entry Door with Accents
Light fixtures are an important consideration, especially when determining what you want to serve as the focal point of your exterior. Consider an illuminated walking path or installing spotlights to highlight special landscaping or emphasize the architecture of your home. The style and finish of your replacement entry door should complement the outside light fixtures.
You can draw more attention to your new replacement door with the placement of potted plants nearby. Planters or container gardens offer even more visual appeal. Flower beds planted along driveways and walkways can give your home a more inviting feel as well.
How the Entry Door Replacement Process Works
The actual process of finding a replacement entry door for your home extends beyond understanding the types, options and materials that fit your personal style and your home. It is not a complicated process, but it can be overwhelming for those venturing into uncharted territory. Fortunately, we can walk you through the process, step by step.

Exploring Your Entry Door Options
As you set out to find the right door, you can start by meeting with potential partners. Your options will ordinarily range from working directly with the manufacturer to contacting a home improvement store and/or a contractor. This is also the stage of the process where you'll need to weigh your installation options. You can have the manufacturer, home improvement store or contractor perform installation, or you can opt to do it yourself.
Once you have made those decisions, set a budget. Before you start exploring your entry door options, know how much you are willing to spend and what you can afford. You should also be prepared with accurate measurements of your entry door.
Installing a Replacement Door
By this point, you will have decided whether you are going to have the manufacturer's installers, an independent contractor or your local home improvement store install your new front door or if you are going to take the DIY approach and install it yourself. If you have opted to go with a professional, work with them to develop a door installation plan and schedule. Once you have agreed on an installation day, you'll want to prep your home.
Before the installers arrive, clear the work area of any furniture or decorations, to eliminate any clutter that might make the installation more difficult. Try to give them as much open space as possible. Once there, they will remove the old door and install the new one, keeping you updated on their status throughout the day and cleaning up after themselves as they go.
If you are installing the entry door yourself, be sure to research all of the steps involved and purchase all necessary door installation tools and materials.
Enjoy Your New Entry Door
Next comes the easy part: life with a new front door. Make sure you are familiar with how to operate and care for your new replacement door. If there are any issues with the door, know who to contact. If you purchased a warranty, take time to understand specifically what it covers.
But more than anything, admire that new entryway into your home.
Entry Door Features & Options
Explore What Pella Has to Offer