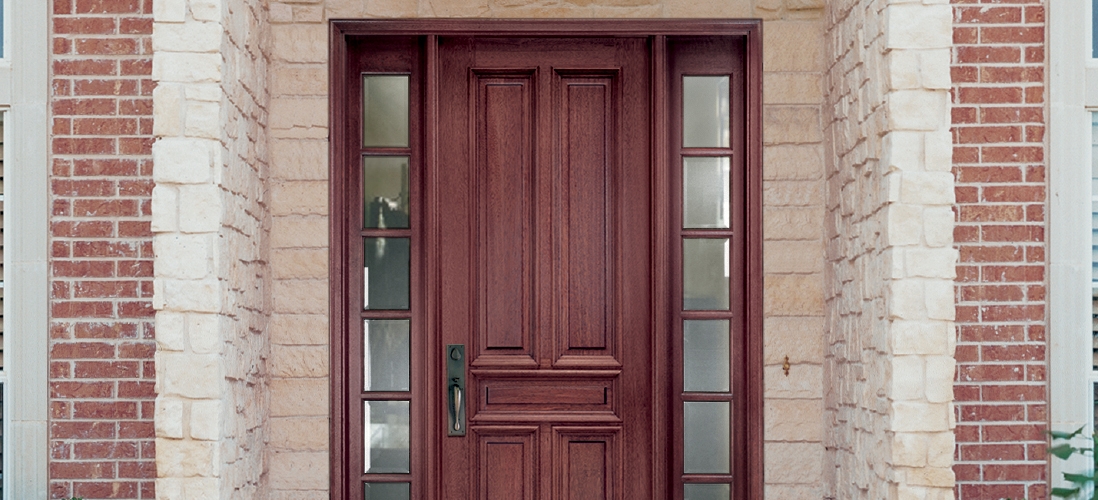 Why choose solid wood front doors?
Make a statement with an elegant solid wood front entry door. Crafted to complement your home, mahogany and rustic walnut doors pair beautifully with any aesthetic you have in mind. Since no two pieces of wood are identical, the variation of wood shines through to ensure your front door is one-of-a-kind. Choose from a variety of stunning stains that provide enduring beauty and durability.
Because they do not have glass, solid wood front doors create a private and secure entryway without compromising on beauty. Available in several panel options offering maximum privacy and style, the warm and exquisite details of solid-panel doors are highly customizable. Add decorative elements like traditional dentil shelves, hinge straps and more to further personalize your wood front door.