Before
After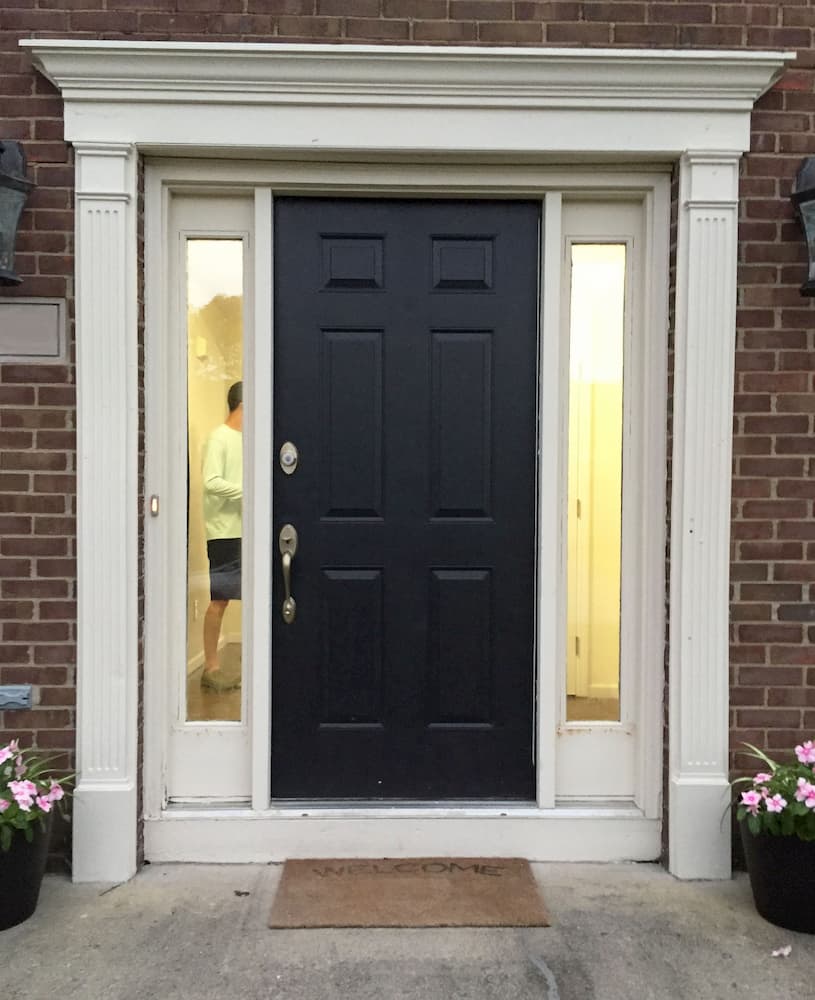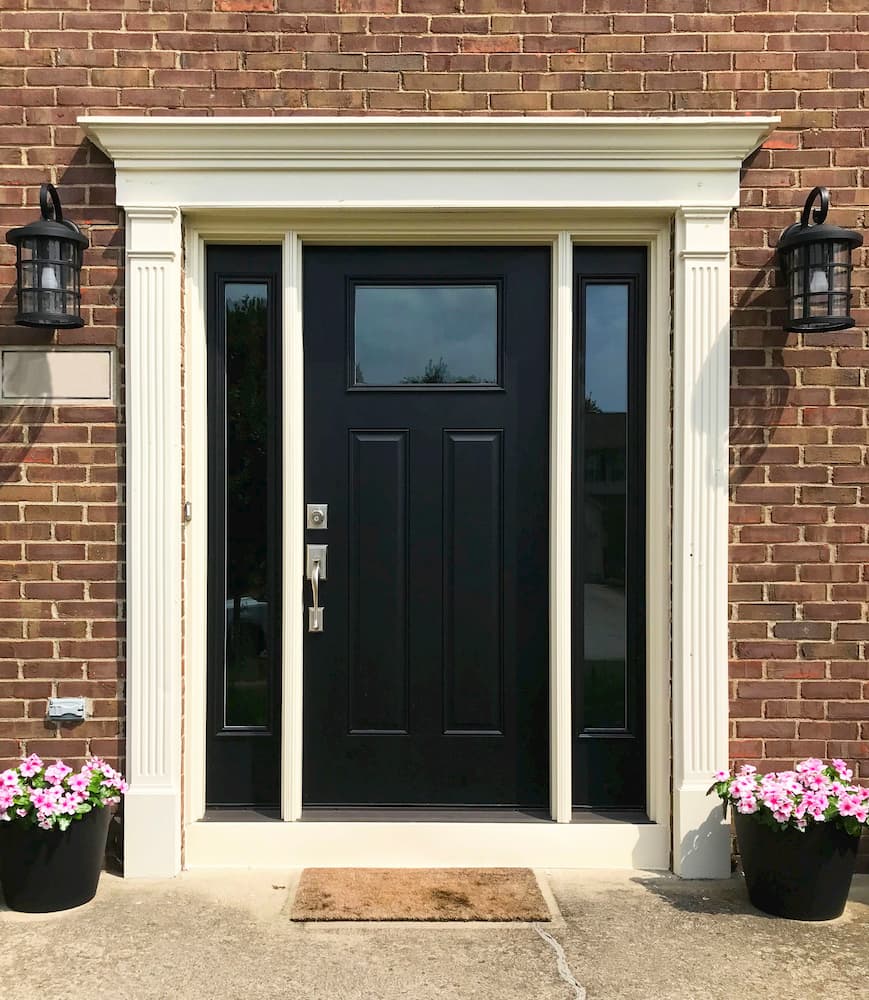 New Craftsman-Style Door Refreshes This Home's Welcome Factor
Our fiberglass upgrade brings new life to a time-worn façade
---
Project Details
Type:
Location:
Product Used:
When you think about it, a front door is more than just an obvious architectural necessity. It's the main way to welcome guests, yet it also keeps out unwanted visitors. In terms of showcasing the character of a home, a well-crafted front door (and entryway) acts as a style focal point. It instantly boosts curb appeal to help draw admiration from neighbors or potential homebuyers.
The weathered entry door on this home in Grove City, Ohio required replacement. Not only was it drafty and becoming difficult to operate, the door made the front of the home appear outdated. The homeowner approached us for a fresh design that would let in more light and help create an upgraded aesthetic.
Pella fiberglass entry door beautifies inside and out.
Our experts installed a stunning entry door system complete with full-length sidelights. The custom-crafted design is pure Craftsman style from its minimally trimmed glass panel to its gleaming hardware. The overall effect rejuvenated the entryway, not to mention the look of the entire home. An abundance of natural light now pours into the front room making the homeowner feel like she is living in a brand new house.
Doors that go beyond what meets the eye.
Along with beautifully complementing your home's unique style, Pella fiberglass doors deliver durability, high-performance and peace of mind. Our engineers have developed a multi-layered fiberglass material that resists warping, dents and rot. It withstands extreme heat or cold and protects against leaks and drafts. In addition, advanced finishes from realistic wood grain to smooth, rich color require little-to-no maintenance season after season. We install; you enjoy. See more project details from the local Columbus showroom.
Explore our full collection of entry door designs, options and accessories. We provide the doors you prefer from the brand you trust.
Entry Door Features & Options
EXPLORE WHAT PELLA HAS TO OFFER