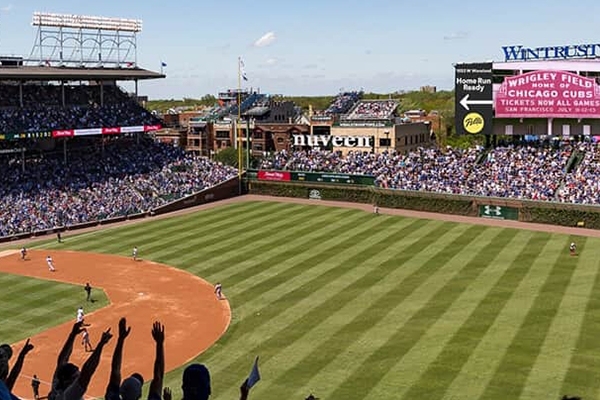 Find out how Pella created 11 home run-resistant windows at Wrigley Field.
SAVE THE WINDOWS

WHY 1032 W. WAVELAND?
Built in 1909, this historic gem is right behind Wrigley's left field bleachers, 450 feet away from home plate. Its prime location means it has been peppered by home run hits since the ballpark opened in 1914. And now, thanks to Pella and the Cubs, 1032 W. Waveland is ready for the 2018 season – with new home run-resistant windows.

WHY PELLA® RESERVE™?
The Pella Reserve line features intricate, historic detailing – with each window precisely crafted and custom built. The