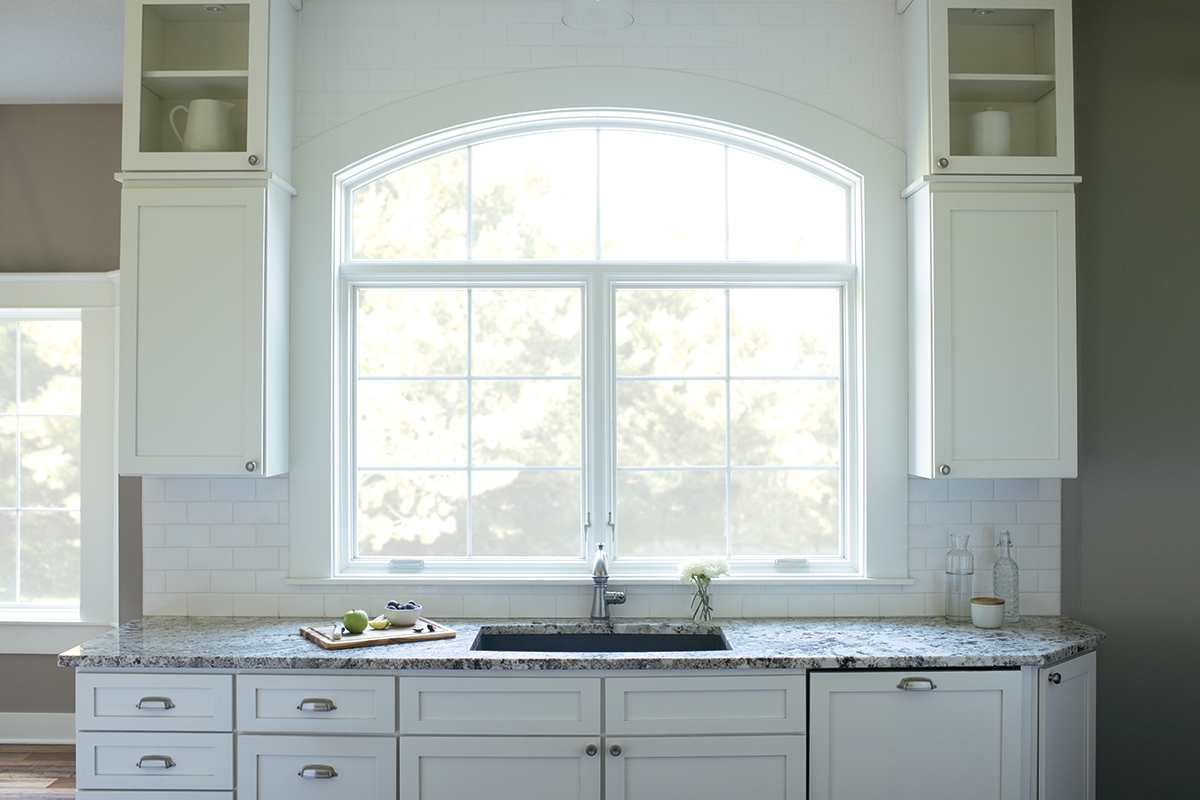 New Pella Lifestyle Series: Our Latest Innovation in Wood Windows and Patio Doors
Pella Lifestyle Series products can offer your customers the #1 performing wood windows and patio doors for the combination of sound, energy and value.
---
Pella® wood products are known for providing homeowners with beauty, style flexibility and long-lasting durability. And with new Pella Lifestyle Series products, you can offer your customers the #1 performing wood windows and patio doors for the combination of sound, energy and value.44
Customization Without Compromise
Lifestyle Series allows homeowners to choose their window or patio door style and then add features and options to create the right blend of function and style for their project and budget. With 37 time-tested innovations, like between-the-glass blinds and shades, built-in security sensors and Rolscreen® retractable screens, customers can tailor their windows and doors to each room in their home, which may not be easy to do with other manufacturers' windows.
"Competitors find that adding blinds between the glass can have an impact on performance. But with our smart, proven design, we don't have to compromise," explained Courtney Hartman, associate product manager at Pella Windows and Doors. "And because optional add-ons are integrated, contractors and architects can offer customized options while maintaining the industry's best limited lifetime warranty for wood products.47
Lifestyle Series products allow builders and architects to provide customers with the #1 performing wood window and patio door for the combination of sound, energy and value.44 In fact, Lifestyle Series windows and patio doors have an available performance option that is on average 83% more energy-efficient than single-pane windows65 – and they've been designated as ENERGY STAR® Most Efficient certified products. Available sound-control performance options reduce 52% more sound than single-pane windows48, helping prevent outside noise like traffic and lawnmowers from disturbing homeowners.
"Sound control is becoming more and more important to customers. Offering sound performance options helps contractors separate themselves from the competition," Hartman said. "They're able to offer sound solutions that many others don't." Learn how to choose soundproof windows for your project.
Performance Packages
Homeowners have five performance packages to choose from. The Performance Package takes products from dual-pane to triple-pane glass, offering improved energy efficiency and sound performance. The Energy Efficiency package adds AdvancedComfort Low-E glass for greater thermal performance. For enhanced sound dampening, homeowners can choose the Sound Control package, which features a triple-pane with mixed glass thicknesses. And the Ultimate Performance package combines energy efficiency and sound control for the most homeowner comfort.
One way Lifestyle Series products stand out from the rest is with an efficient design that enables better performance while keeping costs reasonable.
"The design of our triple-pane unit is optimized so that homeowners get the best combination of insulated glass plus a third pane," Hartman stated. "We can get better performance without having to go to higher-cost solutions like laminate glass."
See for yourself how you can offer homeowners purposeful innovations for their real-life challenges. Contact your Pella rep today to explore new Pella Lifestyle Series windows and patio doors.

Product Details & Downloads