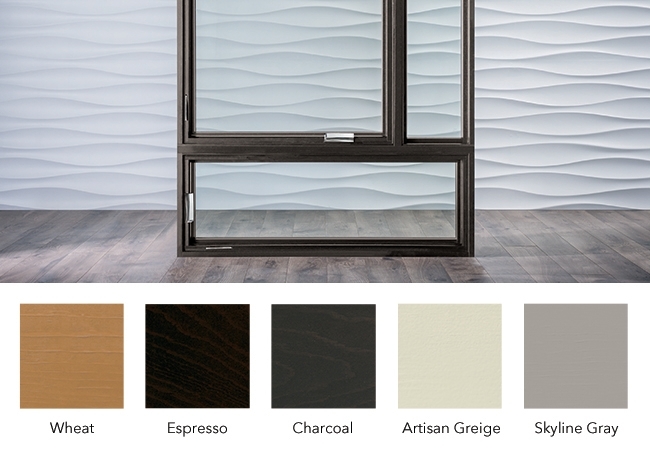 Pella's Enhanced Wood Stain
Five new stain colors and an improved stain process.
---
When you're committed to innovation, you strive to make good things better. And in the case of Pella's enhanced wood stain process, that's exactly what we did. With a factory-applied staining process, you can expect less color variation on all wood products in even the most detailed grains. Wood windows and patio doors come ready to install straight from the factory for exceptional consistency, reduced gloss and the clean, satin look of a fine-furniture finish.
The Architect Series® product line has been supplemented by five new wood stain color options. They range from dark to light, offering homeowners more variety to better meet their preferences. Each of these products comes prefinished, and every product comes ready to please with the perfectly polished look you expect and homeowners appreciate. Watch the video below to see how these new wood stain colors can complement your next build.