Pella ProEdge Solutions
A builder service dedicated to the details.
Here to help your projects go smoother and reduce callbacks.
Give your business the advantage with Pella ProEdge Solutions. This service operates as an extension of your team to help projects run more smoothly while reducing callbacks. Builders can count on anytime, anywhere communication, local go-to window and door experts and service after the sale. Pella ProEdge Solutions is here to get your jobs completed faster, get you paid quicker and ultimately get more jobs sooner.
Watch the Video

2:01

Local Go-To Window and Door Experts
Lean on local Pella reps for expertise. With on- and off-site support, you have easy access to product and install answers. Plus, builders can utilize local Pella showrooms to help homeowners make decisions sooner.
Knowledge on product breadth
On-site support
Installation expertise and resources
Code verification support
Homeowner consultations

Anytime, Anywhere Communication
From quotes and questions to shipping info, our project management team will respond or have your quote completed within 24 hours. And Pella ProConnect helps builders and contractors track orders and gives status updates on accessory availability.
Direct and quick Pella rep communication
Order details and project statuses via web, smart phone or tablet
Effective multi-project organization
Visit proconnect.pella.com or access via QR code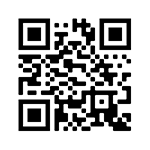 No Callback Jobsite Services
We'll store screens and hardware off-site to make sure they don't get damaged, and provide on-site training and installation support. During our final walk-through, we'll also install hardware before obtaining a sign-off from the homeowner.
Increased project efficiency and fewer delays
Direct warranty support
Customer service for homeowners
Communicating and coordinating with framers

Focus on the Future with Pella's Building for Success E-Book
Better days are coming. And one of the ways we're committed to building hope is by giving you resources that'll help you better prepare for whatever comes next. Our newly developed e-book is filled with in-depth information to keep your business ready to thrive.
e-Book Reader: To open the EPUB file, you'll need an e-Book reader app installed on your device. Most devices come with this pre-installed. If yours didn't, here are the best FREE apps to download:
Please contact a Pella rep with any further questions or needs.
Connect with a Pella Sales Rep