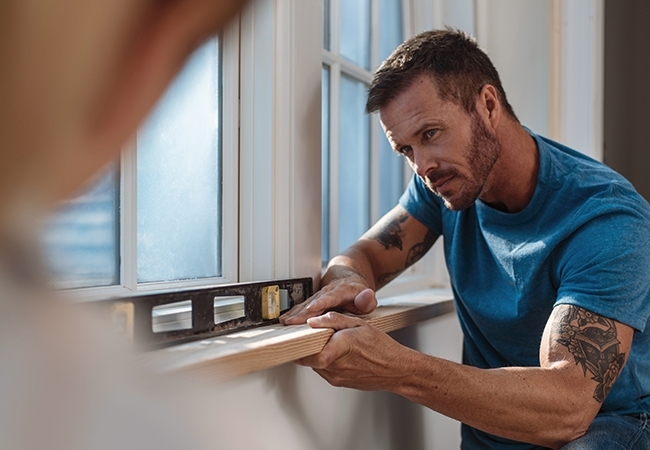 How To Keep Your Business Thriving When The Housing Market Changes
See how you can set your business up for success, even when the housing market is uncertain.
---
Keep Your Business Moving Forward When The Housing Market Changes
Recently, housing demand was outpacing housing supply, home values were on the rise and more homeowners were investing in renovation projects. While there's a lot of uncertainty about what's to come in the next few months, there may also be a lot of opportunities for remodelers working with homeowners looking to cash in on record-low interest rates.
No matter what the future has in store, it's critical to set yourself up for long-term success now. Take these steps to continue your momentum and set yourself apart from competition, even in the face of uncertainty.
Analyze your business' SWOT.
Take a good look in the mirror to identify what you're doing well and what needs improvement. This will help you make a plan and stick to it — and if you need help evaluating your business or finding opportunities to leverage, a Pella rep will be glad to help. So what's your SWOT analysis?
Strengths — What do customers compliment you on?
Weaknesses — Can you identify the factors limiting your success?
Opportunities — Any partnerships or trends you can lean into?
Threats — Are there any employment or material shortages that could cause problems?
Strengthen your online presence.
In addition to advertising on digital marketplaces like HomeAdvisor and Angie's List, consider taking time to amplify your business website.
Generate leads with strong calls to action (CTAs). CTA buttons like "Contact us now" or "Start your project" encourage potential customers to take action easily and immediately, driving more business for you.
Ensure your website is user friendly. Your services and products should be listed on your website so customers know exactly what you offer. Make sure your contact information is complete and easy to find. Your location information page should include your business name, address, and phone number. Adding Google Map directions is also a great way to help users find your business.

Use professional photography. It's amazing how much professional photography can add to your reputation. It's worth hiring a photographer to take employee headshots and photos of projects you're particularly proud of. Plus, as a Pella Certified Contractor® (PCC), you have access to high-quality photos for use in your materials. Professional-looking imagery will help customers see the beauty in your work — and trust you to do the same for them.
Leverage ratings and reviews.
You've heard that word of mouth is the best form of advertising. And in today's digital age, word of mouth goes further in the form of ratings and reviews. Encourage satisfied customers to review your business on websites such as HomeAdvisor, Angie's List and Google. Businesses that have stronger ratings are more likely to attract customers — and increase revenue.
Co-brand with manufacturing partners.
When you work with respected, well-known brands, their reputations can enhance yours. Whenever possible, advertise your partnerships by including their logos on marketing and advertising materials and utilizing their claims. For instance, "Pella® windows are rated #1 by homeowners for highest quality52." Claims and assets like these are available to PCCs and add credibility to your business among customers who may not be familiar with you yet.
Become an employer of choice.
Everyone feels the crunch of the labor shortage. So making sure you're attractive to qualified prospects is more important than ever. Focus on retaining employees by listening to their concerns and giving them opportunities to develop their skills. Their satisfaction will be reflected in their work — and in your customer reviews!
Ready to get started? Here are a few to-dos to check off your list:
Start this process right now
Complete a critical, honest self-evaluation
Make an actionable plan
Utilize all available resources
With these tips, you're now equipped to position your business for the future. Your Pella representative can help. Contact us today to start planning and watch your business thrive, even after the market shifts.

Product Details & Downloads