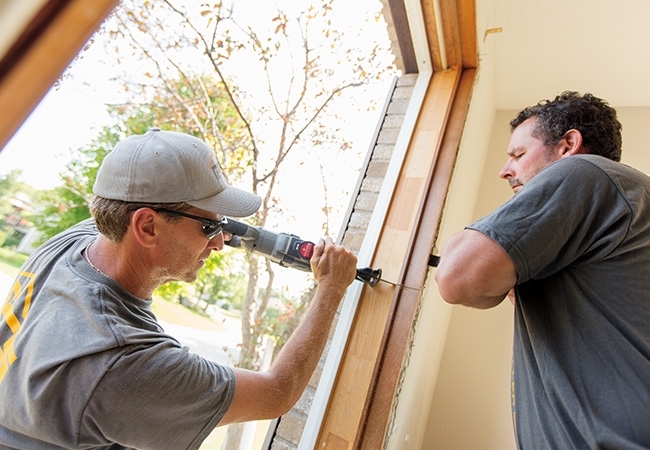 3 Ways to Improve Quality Work
Learn about ways to improve and deliver quality craftsmanship for every home you touch, at every stage of the process.
---
As builders and remodelers, you take pride in quality results. That same pride in quality results carries over to the products we create that go into homes. Many of our customers come to us while they are in the process of building or remodeling a custom home, and they look to our custom plant in Shenandoah, Iowa to build exclusive windows and doors that meet their desires and needs. The challenge with this is many projects you approach are unique, so providing consistent quality can be difficult. Home builders face similar challenges.
If something isn't done right, customer dissatisfaction can mean additional costs and delays in the project timeline. That's why it's important to look for ways to improve and deliver quality craftsmanship for every home you touch, at every stage of the process.
So how can you help ensure quality from start to finish when working on custom projects? Learn more from Custom Plant Manager Joel Barrett about our commitment to excellence.

You might not be building or remodeling homes, but custom projects have their own challenges. What does the plant do to deliver the best outcome for each of its projects?
Joel Barrett: Testing is huge to deliver the best quality. We have defined quality control testing to make sure we are meeting specifications and performance ratings. Sometimes we have quality technicians tied to a specific order, and we won't put our Pella label on it or allow it to ship until they give us the seal of approval.
Something to think about: What quality checks and balances do you have in place for your team? How do you know your subs are properly trained to make sure their work is done right? Quality control up front in this area can help save time, money and headaches down the road.
How does your team's communication affect quality?
Joel Barrett: Communication is one of the most important factors – from beginning to end – in everything we do. From the quoting and designing to the approval and building of a product, our work involves communication between team members, clients and other suppliers. In many cases we end up quoting and designing something we've never made before, so we will actually have to go out into the factory and trial a project before we quote it, to see what's possible.
Without a solid communication plan in place, the opportunity for error is much greater. One of the things that really helps us is having a communication coordinator on staff. We have a system set up that logs progress: quoting, engineering, programming, scheduling, workflow, etc. The coordinator assigns items to individuals and the system guides them through what they need to do. As the project progresses, the coordinator oversees those processes and workflow. If anything shows up as a red flag, she follows up with the team members to find a solution. We also have a custom solutions quoting team who works to understand client needs.
Something to think about: How do you help your teams to communicate effectively? Working to ensure everyone is on the same page can help you identify potential issues, improve efficiencies and help make sure your customer ends up with a quality project in the end.
Why is accountability so important?
Joel Barrett: Because of the uniqueness of the products we create, accountability is a big part of what we do. Customers have high expectations and hold us accountable. From beginning to end, individuals sign off on their part of the project prior to it moving on to the next person. When we're done, we go back and coach our team members with lessons learned, both positive results and areas for improvement. This involves a lot of following up and communication, but it's a vital part of delivering quality
Something to think about: How do you currently keep employees accountable for the work that they are assigned to? What do you do if something goes wrong? Making sure a project is staying on track and meeting standards can help you finish faster.
Connect with your local Pella representative to learn more about steps Pella takes to deliver quality from start to finish.
Product Details & Downloads