Pella® Hurricane Shield Series™ Vinyl Sliding Window
$$$-$$$$
Pella Hurricane Shield Series sliding windows are opened by gliding the window horizontally along a track. It is designed with a pressure prevention system, which features a sash that is recessed back into the frame. This allows the windows to withstand stronger storms – with a design pressure ranging from +/- 30 to +/-60. Additionally, a unique roller system ensures the sliding window is easy to operate. And we offer design elements to help create windows that complement your home. Our sliding windows are available in solid- or dual-color frames and have grille patterns to match any home's style.
Hurricane Shield Series Sliding Window Features
Why Vinyl?
Low-maintenance
Exceptional energy efficiency
Popular styles and options
Pella's exclusive vinyl formula
Quality craftsmanship backed by Pella
Performance Enhancements
Recessed sash for higher design pressure
Roller system for easy operation
Options available for use in the High Velocity Hurricane Zone
Automatically locking hardware for increased strength and security
Browse Other Pella Hurricane Shield Series Products
Inside Pella Hurricane Shield Series
Hurricane Shield Series sliding windows feature an intentional frame design with up to 18 insulating air chambers for exceptional energy efficiency and comfort. Automatically locking hardware and thick vinyl walls help increase strength and give you peace of mind. With our exclusive vinyl formula designed and performance tested for excellent weathering and durability, these windows provide long-lasting beauty.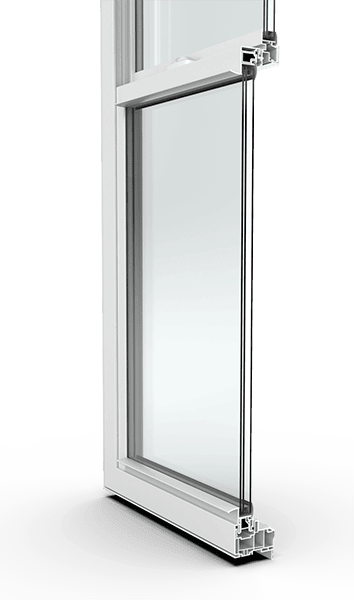 For the Pros
Pella Hurricane Shield Series Sliding Window Specs & Install Details
Delivering unwavering protection from hurricanes with exceptional everyday performance
Rated for use in all coastal areas, including the High Velocity Hurricane Zone (HVHZ), Florida Building Code and Texas Department of Insurance
Sliding windows available in operable sizes up to 125.625" x 62"
Pre-drilled installation holes help save time during installation
Design pressure from +/-30 to +/-60
FL # 4092, 16735, 16736
Request a Project Quote
Options for Pella Hurricane Shield Series Windows
---
Choosing Your Window
---
Finishes & Colors
Pella Hurricane Shield Series vinyl projects feature low-maintenance, easy-care vinyl frames. Choose from two solid-color frame options or one dual-color frame featuring White interiors and Bronze exterior.

White
Styling Your Window
---
Hardware
Sliding windows come standard with automatically locking hardware. This hardware automatically locks when you close the window to help keep your home more secure.

White
Grille Patterns
Grilles give the appearance of individual window panes. Pella offers many grille patterns to help enhance your home's architectural style.

Traditional

3/4" Contour
EXPLORE OTHER WINDOW PRODUCT LINES