Pella® Hurricane Shield Series™ Vinyl Single-Hung Window
$$$-$$$$
Pella Hurricane Shield Series single-hung windows are designed to help protect your home from hurricanes and extreme weather. A pressure prevention system allows the frame to sustain a much higher design pressure. Additionally, the sash recesses back into the frame allowing for design pressure from +/-50 to +67.5/-100. A block-and-tackle sash balance allows you to operate the window with ease. These window frames are available in solid- or dual-color finishes in White or Bronze. And no matter the style of your home, we offer grille patterns to complement your design.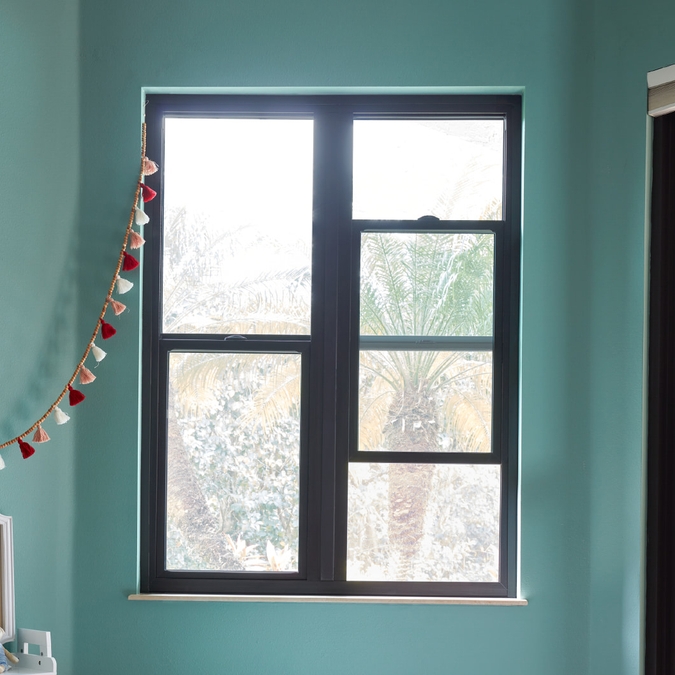 Hurricane Shield Series Single-Hung Window Features
Why Vinyl?
Low-maintenance
Exceptional energy efficiency
Popular styles and options
Pella's exclusive vinyl formula
Quality craftsmanship backed by Pella
Performance Enhancements
Impact and laminated glass options for hurricane protection
Advanced glass technology blocks nearly 100% of UV rays
Options available tested for use in the High Velocity Hurricane Zone
Automatically locking hardware for increased strength and security
50% off qualifying installations1,3or0% APR for 48 months2,3
See Details
Browse Other Pella Hurricane Shield Series Products
Inside Pella Hurricane Shield Series
Hurricane Shield Series vinyl single-hung windows are made with a block-and-tackle sash balance. Some impact-resistant products can be difficult to operate, and you're forced to choose between easy operation or storm protection. With Hurricane Shield Series single-hung windows, you can easily operate the window and receive unwavering hurricane protection.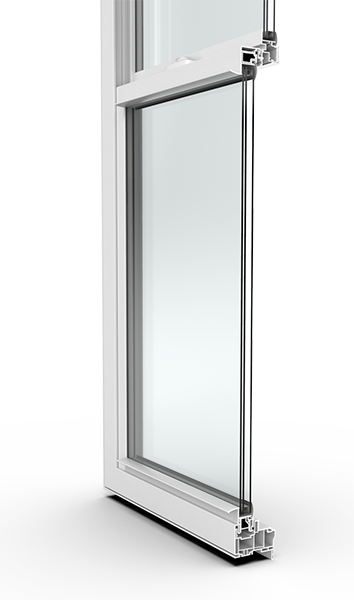 Options for Pella Hurricane Shield Series Windows
---
Choosing Your Window
---
Combinations
Join a window together with other windows to add character to your home's design. Additional combinations are available.
Finishes & Colors
Pella Hurricane Shield Series vinyl projects feature low-maintenance, easy-care vinyl frames. Choose from two solid-color frame options or one dual-color frame featuring White interiors and Bronze exterior.

White
Styling Your Window
---
Hardware
Automatically locking hardware comes standard on your single-hung windows. When you close the window, they automatically lock to help keep your home more secure.

White
Grille Patterns
Grilles give the appearance of individual window panes. Pella offers many grille patterns to help enhance your home's architectural style.

Traditional

3/4" Contour
Compare Single-Hung Windows
EXPLORE OTHER WINDOW PRODUCT LINES