Pella® Hurricane Shield Series™ Vinyl Casement Window
$$$-$$$$
Pella Hurricane Shield Series casement windows open with the turn of a fold-away crank. They are made with a convenient wash hinge, which allows you to easily clean the exterior of your window from inside your home. And with up to 18 insulating air chambers, they are exceptionally energy efficient and keep your home comfortable year-round. Our casement windows are available in solid- or dual-color frame finishes to complement your home's design. Grilles can be added to match your home's traditional or contemporary style.
Hurricane Shield Series Casement Window Features
Why Vinyl?
Low-maintenance
Exceptional energy efficiency
Popular styles and options
Pella's exclusive vinyl formula
Quality craftsmanship backed by Pella
Performance Enhancements
Impact and laminated glass options for exceptional hurricane protection
Innovative wash hinges for easy cleaning
Advanced glass technology blocks nearly 100% of harmful UV rays
Options available for use in the High Velocity Hurricane Zone
Browse Other Pella Hurricane Shield Series Products
Inside Pella Hurricane Shield Series
Protect your home from hurricanes with advanced glass technology. Pella Hurricane Shield Series products with laminated glass reduce more noise and block 99.7% of harmful UV rays, helping to protect your furniture, window treatments and décor from fading. It also keeps your home more comfortable with exceptional energy efficiency and helps protect against intruders.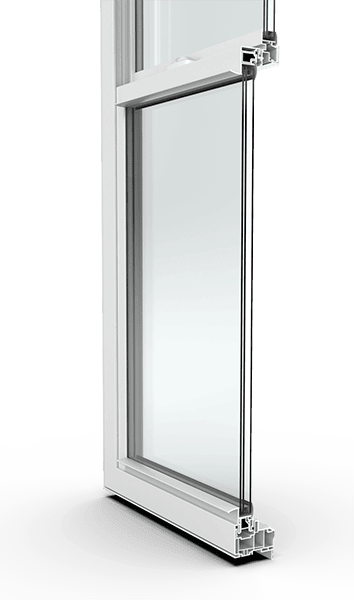 For the Pros
Pella Hurricane Shield Series Casement Window Specs & Install Details
Engineered and tested to withstand hurricanes and the most stringent coastal requirements while delivering exceptional everyday performance
Tested and rated for use in the High Velocity Hurricane Zone (HVHZ), Florida Building Code and Texas Department of Insurance
Casement windows available in operable sizes up to 37"x 80"
Precise installation frame design saves time on the jobsite
Design pressure from +/-65 to +/-70
FL # 4452, 6890, 17388
Request a Project Quote
Options for Pella Hurricane Shield Series Windows
---
Choosing Your Window
---
Combinations
Join a window together with other windows to add character to your home's design. Additional combinations are available.
Finishes & Colors
Pella Hurricane Shield Series vinyl projects feature low-maintenance, easy-care vinyl frames. Choose from two solid-color frame options or one dual-color frame featuring White interiors and Bronze exterior.

White
Styling Your Window
---
Hardware
A fold-away crank folds neatly out of the way so it won't interfere with roomside window treatments.

White
Grille Patterns
Grilles give the appearance of individual window panes. Pella offers many grille patterns to help enhance your home's architectural style.

Traditional

3/4" Contour
EXPLORE OTHER WINDOW PRODUCT LINES