Encompass by Pella® Vinyl Double-Hung Window
$-$$
Encompass by Pella81 double-hung windows have two moveable sashes that can be raised or lowered for ventilation. Double-hung windows offer quality craftsmanship and are a low-maintenance, energy-efficient choice.
Encompass by Pella Double-Hung Window Features
Why Vinyl?
Low-maintenance
Exceptional energy efficiency
Popular styles and options
Pella's exclusive vinyl formula
Quality craftsmanship backed by Pella
Enhancements
Exclusive weather-repel system
Strong, fully-welded sash and frame
Energy-efficient, multichambered frame
Browse Other Encompass by Pella Windows
Inside Encompass by Pella
Pella's exclusive weather-repel system on double-hung windows guards against air and water infiltration. With three points of protection to channel water away from the home, you can worry less about drafts and leaks. And with multiple insulating air chambers, you can be more comfortable in your home.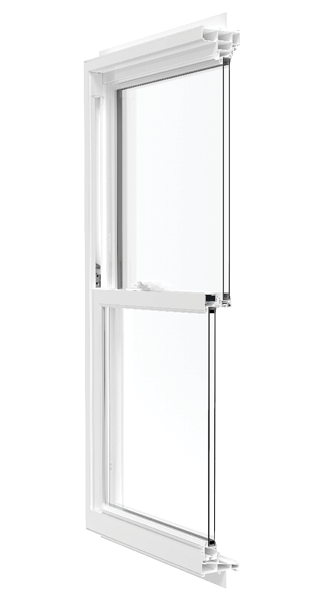 For the Pros
Encompass by Pella Double-Hung Window Specs & Install Details
Competitively priced, easy-care vinyl backed by Pella
Performance rating of R20-R50 and STC of 25-26
Double-hung windows available in the East region in operable sizes up to 48" x 78"
Pella's weather protection system helps protect a home from leaks and drafts
Installation options include Block Frame, Nail Fin and Nail-Fin with J-Channel
Request a Project Quote
Options for Encompass by Pella Double-Hung Windows
---
Choosing Your Window
---
Combinations
Join a window together with other windows to add character to your home's design. Additional combinations are available. See your Pella sales representative for the complete offering.

White
For Pros
Frame Types - East Region
Window replacement
Replacement frame design.
Special sizes available in 1/8" increments.
3-1/4" base wall depth with Block frame.

New construction
2-9/16" overall wall depth with nailing fin and nailing fin with J-channel.
Standard and special sizes available in 1/8" increments.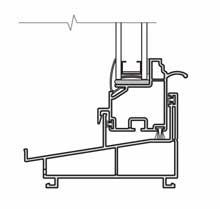 Block Frame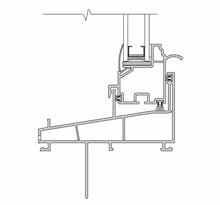 Nail Fin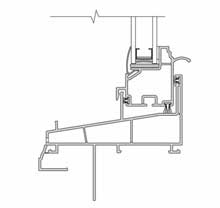 Nail Fin with J-Channel
Styling Your Window
---
Hardware
Pella's Cam-Action Lock hardware style is available in finishes to match your frame color.

White
For Pros
Sash Locks - Pella cam-action locks are designed to increase leverage as the window is closed to assure a superior weathertight seal. Two sash locks are standard on larger double-hung windows. Optional keyed locks and limited-opening hardware are available.
Standard Vent Stop and Window Opening Control Device
Constant force balances.
Two standard vent stops located on the top sash of each unit.
Optional Window Opening Control Device (ASTM F 2090 Compliant) in exchange with standard vent stop.

Standard Vent Stop

WOCD
Grille Patterns
Grilles give the appearance of individual window panes. Pella offers many grille patterns to help enhance your home's architectural style.

Prairie
Grille Profiles
Grilles-Between-the-Glass create the classic look of individual windowpanes.

5/8" Flat Grilles-Between-the-Glass
For Pros
Grilles-between-the-glass
Permanent aluminum grilles are factory-installed between the panes of glass.
Color matches frame.
Multiple grille patterns available.
Patio doors with grilles-between-the-glass feature Low-E glass for improved energy performance.
West Region includes 5/8" Flat Grille and 3/4" Contour Grilles.
East Region includes 3/4" Contour Grilles.
Window Enhancements
---
Universal Security Sensors
Stay connected to your windows.
Preserve beauty, add comfort and enhance home security with optional Pella Insynctive® technology.
Protect what matters most. Monitor windows with time-tested wireless technology while at home or away with the Pella Insynctive App.40 Learn more about Insynctive.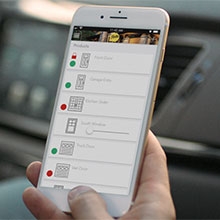 Screens
Conventional Fiberglass Screens
Window and door screens play an important role in your home's light, ventilation and view. Our conventional fiberglass screens allow in light and the breeze and are durable to stay looking great for years. Learn more about screens.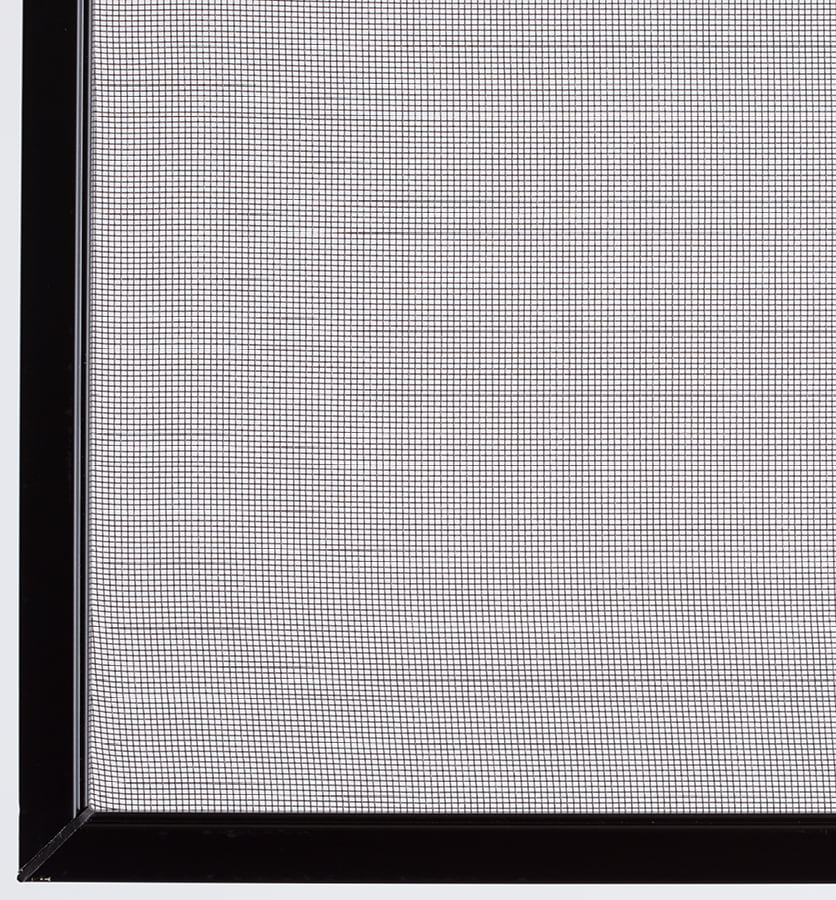 Compare Double-Hung Windows
Explore Other Window Product Lines