Pella® Architect Series® – Traditional Wood Awning Window
$$$-$$$$
Architect Series – Traditional awning windows offer detailed craftsmanship and long-lasting beauty of wood. These intricately-detailed awning windows feature fine furniture details and the authentic look of true-divided-light. Personalize your window with beautiful finishes and hardware options.
Architect Series - Traditional Awning Window Features
Why Wood?
Best limited lifetime warranty for wood windows47
Natural beauty and warmth
Low-maintenance exterior aluminum cladding
Exclusive wood protection
Our most customizable material
Performance Enhancements
Integral Light Technology® grilles
Optional triple-pane glass
Fold-away window hardware
Exceptional energy efficient options
Browse Other Pella Architect Series - Traditional Windows
Inside Architect Series
Designed for durability and featuring exclusive wood protection, Architect Series windows provide long-lasting beauty and performance. Pella's EnduraGuard® wood protection is applied after the pieces have been cut and milled, but prior to final assembly, providing advanced protection against the elements.
Learn About Performance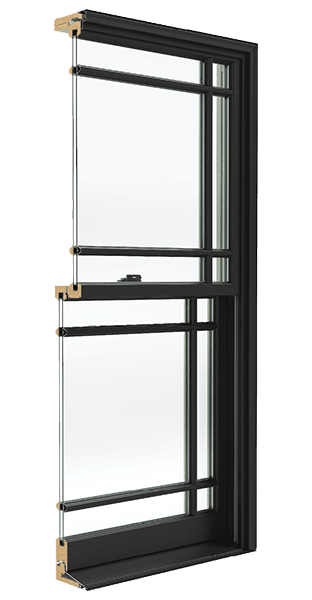 For the Pros
Architect Series - Traditional Awning Window Specs & Install Details
Integral Light Technology grilles use the industry's only foam spacer to create the most authentic look of true divided light
Optional integrated wireless security sensors maintain aesthetics, streamline security installation and ensure no warranty loss is caused by post-installation drilling
Performance class and grade LC40-CW50 and STC of 27-35
Available in sizes from 13-3/4" x 13-3/4" to 59" x 59" in 1/8" increments
Installation options include Fold-out Fin, Block Frame, EnduraClad Exterior Trim / Brickmould
Aluminum-clad exteriors with EnduraClad® finish is applied on windows for exceptional protection
Request a Project Quote
Options for Architect Series - Traditional Awning Windows
---
Styling Your Window
---
Hardware
Pella's fold-away crank is available in today's most popular finishes.

Antiek - Bright Brass (Upgraded finish)
For Pros
Hardware
All styles include:
Integrated crank with fold-away handle so it doesn't interfere with roomside window treatments.
Patented Unison Lock system with stainless-steel operating arm and hinges.
Optional limited-opening hardware.
SureLock® Unison Lock System
This patented locking system reaches out to pull the sash against the weatherstripping to form a tight seal. A concealed linkage secures multiple locks with a single easy-to-reach handle. For operable awnings over 2' 5" in height and awnings with impact-resistant glass, the Unison Lock System is at the jambs.
Standard awning: one lock installed on units less than 29" wide, two unison operating locks installed on units over 29" wide.
Large awning: one installed on units with frame heights less than 41", two unison operating locks installed on units over 41" frame height.
Grille Patterns
Grilles give the appearance of individual windowpanes. Pella offers many grille patterns to help enhance your home's architectural style.

Cross
Grille Profiles
For the classic look of individual windowpanes, choose Integral Light Technology Grilles, removable roomside grilles or grilles-between-the-glass. Learn more about grilles.

7/8" Ogee Integral Light Technology
For Pros
Grilles
Three grille types are available on Architect Series - Traditional windows and patio doors.
Integral Light Technology® Grilles are historically accurate; adhered to the exterior and interior face.
Grilles-between-the-glass are permanent aluminum grilles that are factory installed between the panes of glass to provide easy cleaning.
Removable Interior Grilles can be removed for glass cleaning.

Integral Light Technology® Grilles

Grilles-between-the-glass

Removable Grilles
Window Enhancements
---
Integrated Security Sensors
Stay connected to your windows.
Preserve beauty, add comfort and enhance home security with innovative Pella Insynctive® technology.
Built-in beauty. Optional integrated sensors with time-tested wireless technology are built in and tucked away, out of sight, to preserve the beauty of Pella windows.
Protect what matters most. Monitor windows while at home or away with the Pella Insynctive App.40
Maintain warranty. Sensors are installed during manufacturing and require no additional drilling. Learn more about Insynctive.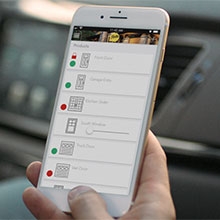 Screens
Window screens play an important role in your home's light, ventilation, and view. Pella's high-transparency screens are made of a finer screen fabric than conventional screens, so they allow more air and natural light to flow into your home – and your view is crisp and clear. And unlike ordinary screens they're practically invisible from the street, so they improve your home's curb appeal. Learn more about screens.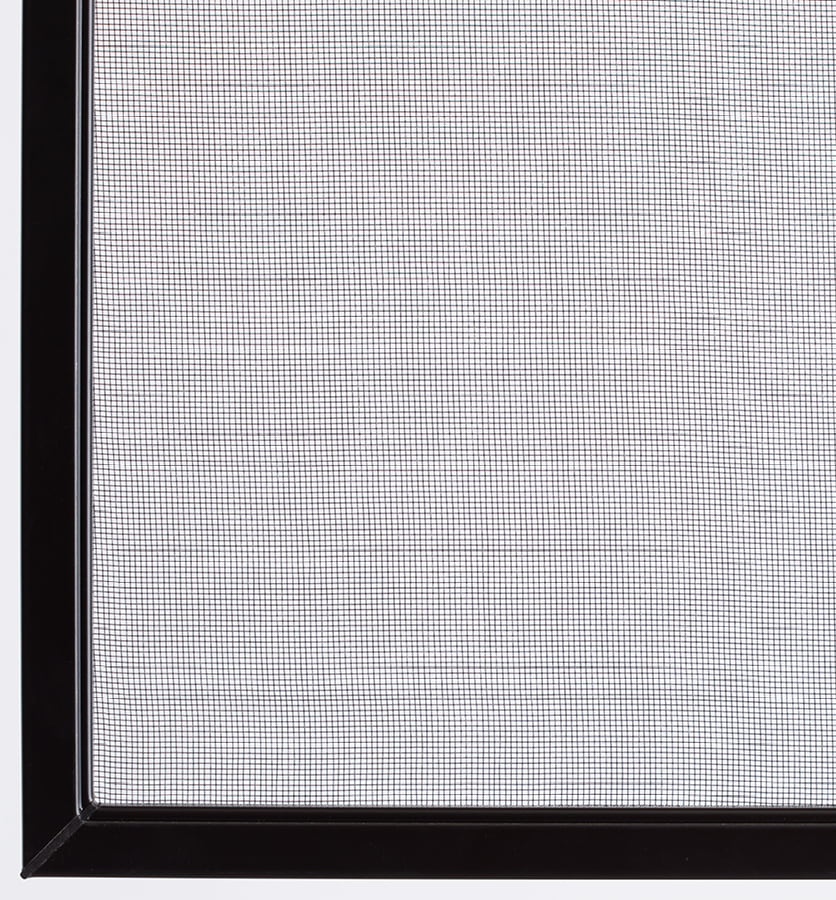 Explore Other Window Product Lines