Pella® 250 Series Vinyl Awning Window
$$
Awning windows are hinged at the top and open out. Perfect for window combinations, join Pella 250 Series awning windows together with other windows to add character to your home's design. With innovative and enhanced security and privacy features, Pella 250 Series awning windows offer you more peace of mind.
Pella 250 Series Awning Window Features
Why Vinyl?
Beautiful color choices
Dual- or triple-pane glass options
Energy-efficient triple-pane glass available
Performance Enhancements
Easy-care vinyl frames with fade-resistant vinyl formula
Popular features & design choices
Frames are 52% stronger than ordinary vinyl13
Browse Other Pella 250 Series Windows
Inside Pella 250 Series
Solid- and dual-color frame options allow you to complement any home's design. Whether your project calls for a modern or traditional look, Pella 250 Series awning windows provide style flexibility to meet your project's needs.
Learn About Performance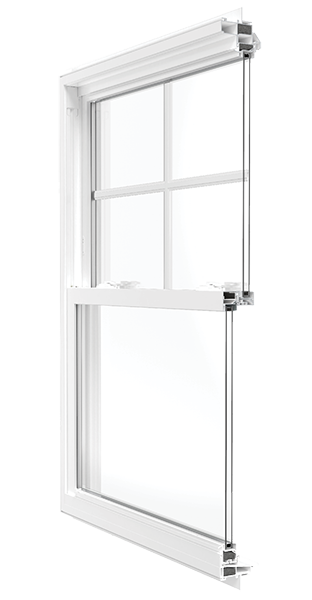 For the Pros
Pella 250 Series Awning Window Specs & Install Details
Upgrade to triple-pane glass for improved energy efficiency and sound control
Performance class and grade LC35-LC50 and STC rating of 28-30 for dual-pane windows and 34 for triple-pane windows
Available in sizes from 16" x 14-1/2" to 59-1/2" x 43-1/2"
Installation options include Block Frame, Integral Fin, Fin with J-Channel, Flush Flange19, 5/8" Flange Frame
Multichambered frames and fully welded sashes for stronger, more durable frames
Request a Project Quote
Options for Pella 250 Series Awning Windows
---
Choosing Your Window
---
Combinations
Join a window together with other windows to add character to your home's design. Additional combinations are available. See your Pella sales representative for the complete offering.
Frame Color
Pella 250 Series windows have easy-care vinyl frames in your choice of three solid-color frame options or dual-color frames featuring a White interiors and three exterior colors.

White
For Pros
Glass and Frame
Windows with triple-pane glass are 54% – 77% more energy-efficient than single-pane windows.12
Less visible sash corner seams – typical vinyl has build up.
Full frame profile with edge detailing.
Our precision welding process helps prevent warping and twisting over time like ordinary vinyl can – helping eliminate "vinyl smile".
Reinforced window frames are 52% stronger than ordinary vinyl.13
Multichambered, fully welded sash and frame improve strength and thermal performance and reduce sound transmission.
Products are tested in state-of-the-art facilities.
Styling Your Window
---
Hardware
Pella's fold-away crank is available in today's most popular finishes.

White
For Pros
Hardware
Integrated Crank with Fold-Away Handle - Improves operation and aesthetics and won't interfere with roomside window treatments. Standard feature on all Pella casement windows.
Unison Lock System - This patented locking system reaches out to lift and pull the sash against the weatherstripping to form a tight seal. A concealed linkage secures both upper and lower locks with a single, easy-to-reach handle. One lock installed on units 27-1/2" and smaller frame height. Two unison operating locks installed on units over 27-1/2" frame height.
Easy Wash - Allows exterior glass to be cleaned from inside, making cleaning easier.
Grille Patterns
Grilles give the appearance of individual window panes. Pella offers many grille patterns to help enhance your home's architectural style.

Prairie

3/4" Grilles-Between-the-Glass
For Pros
Grille Styles
Grilles-Between-the-Glass

Permanent aluminum grilles are factory-installed between the panes of glass.
Color matches frame.
Multiple grille patterns available.
Available in 3/4" and 5/8" flat grilles.
Window Enhancements
---
Universal Security Sensors
Stay connected to your windows.
Preserve beauty, add comfort and enhance home security with optional Pella Insynctive® technology.
Protect what matters most. Monitor windows with time-tested wireless technology while at home or away with the Pella Insynctive App.40 Learn more about Insynctive.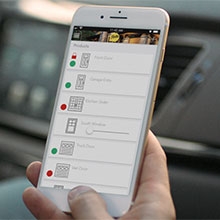 Screens
Window and door screens play an important role in your home's light, ventilation and view. Our conventional fiberglass screens allow in light and the breeze and are durable to stay looking great for years. Learn more about screens.
Explore Other Window Product Lines