Pella® Impervia® Fiberglass Sliding Patio Door
$$
Pella Impervia sliding patio doors are exceptionally energy efficient and durable in extreme heat and sub-zero cold. Our sliding patio doors glide open for easy operation and are made from Pella's patented fiberglass material — the strongest, most durable material available in patio doors.16 With five color choices and dual-color frame options, a Pella Impervia sliding patio door is a great complement to your home.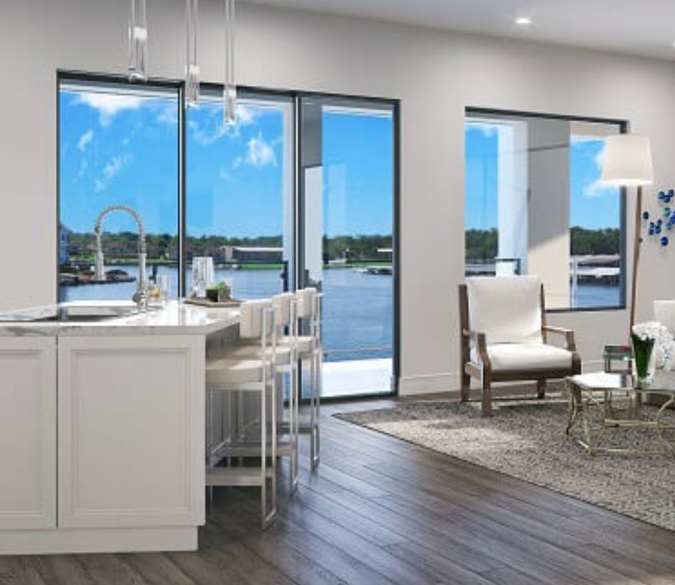 Impervia Sliding Patio Door Features
Why Fiberglass?
Performance Enhancements
Footbolt for enhanced security and secondary venting
Added security with a multi-point locking system
Optional foam insulation for improved energy efficiency
Browse Pella Impervia Windows
Pella Impervia
Our products are made with exceptionally strong fiberglass and allow you to create sleek designs with slim profiles and more visible glass. Our exclusive, patented formula is made from five layers of fiberglass and stands up to temperatures from -40ºF to 180ºF.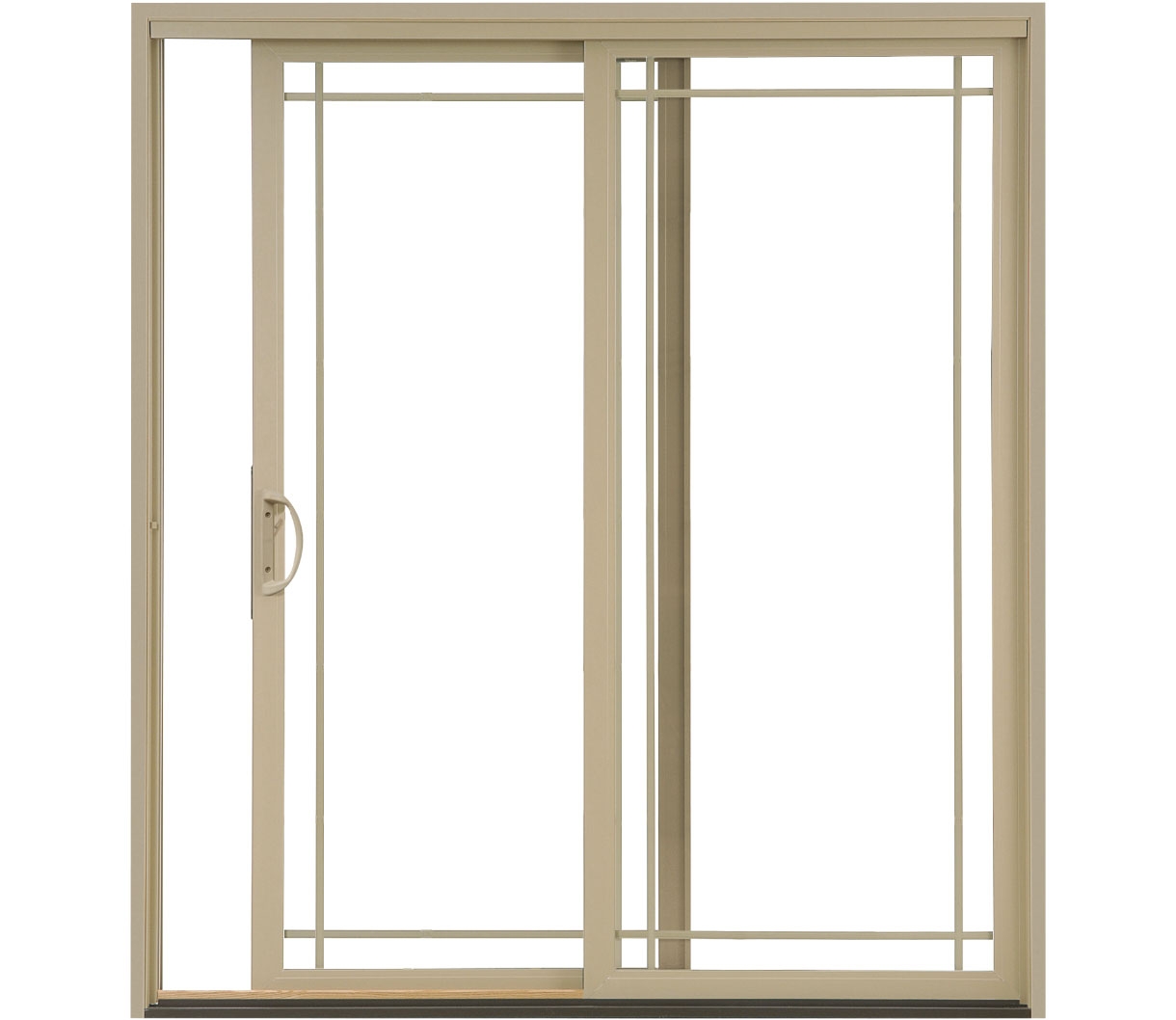 For the Pros
Pella Impervia Sliding Patio Door Specs & Install Details
Low-maintenance design for long-lasting beauty and durability
Tested from -40ºF to 180ºF, our proprietary fiberglass can handle the most extreme heat and cold16
Frame and panel corners are joined with corner locks, injected with sealant and fastened with screws for added strength, durability and reliable water performance
Available in one- and two-panel options
One-panel sliding patio doors available in sizes up to 49" x 95-1/2"
Two-panel sliding patio doors available in sizes up to 95-1/2" x 95-1/2"
Performance class and grade LC30-LC50
Request a Project Quote
Options for Pella Impervia Sliding Patio Doors
---
Choosing Your Patio Door
---
Frame Finishes
Pella Impervia fiberglass products have a long-lasting factory powder-coat finish in your choice of five colors plus dual-color frame options.

White
For Pros
Materials
Pella Impervia windows are made from Pella's patented five-layer, engineered Duracast® fiberglass composite.
A fiberglass composite sharing the same properties of strength, durability and temperature resistance as materials used in the aerospace industry.
Allows Pella Impervia products to withstand extreme conditions better than windows made from other materials.
Highly stable material won't expand, warp or sag in summer heat, or shrink and turn brittle in harsh winter conditions.
Styling Your Patio Door
---

White
For Pros
Hardware
A range of hardware options and finishes are available to meet most design objectives and budgetary requirements.
Multipoint locking system for added security.
Interior thumblock for easy one-hand operation.
Optional exterior keylock for secure access.
Optional footbolt for secure ventilation.
Adjustable ball-bearing rollers for easy operation.
Optional hardware finishes can match other decorative metals in the project's design.
Grille Patterns
Grilles give the appearance of individual window panes. Pella offers many grille patterns to help enhance your home's architectural style.

6 Lite Prairie
Grille Profiles
Grilles-Between-the-Glass create the classic look of individual windowpanes.

3/4" Grilles-Between-the-Glass
Grilles-between-the-glass
Aluminum grilles with 3/4" contour are permanently sealed between the panes of insulating glass.
Finish is color-matched to interior and exterior frame color.

Dual-Pane Grilles-Between-the-Glass
Patio Door Enhancements
---
Universal Security Sensors
Stay connected to your windows.
Preserve beauty, add comfort and enhance home security with optional Pella Insynctive® technology.
Protect what matters most. Monitor patio doors with time-tested wireless technology while at home or away with the Pella Insynctive App.40 Learn more about Insynctive.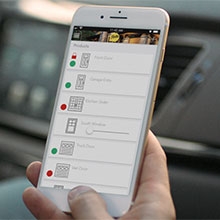 Screens
Conventional Fiberglass Screens
Patio door screens play an important role in your home's light, ventilation and view. Our conventional fiberglass screens allow in light and the breeze and are durable to stay looking great for years. Learn more about screens.
Compare Sliding Patio Doors
Explore Other Window Product Lines